Each week, Christine Larsen creates a portrait of a new author for us. Have any favorites you'd love to see immortalized? Let us know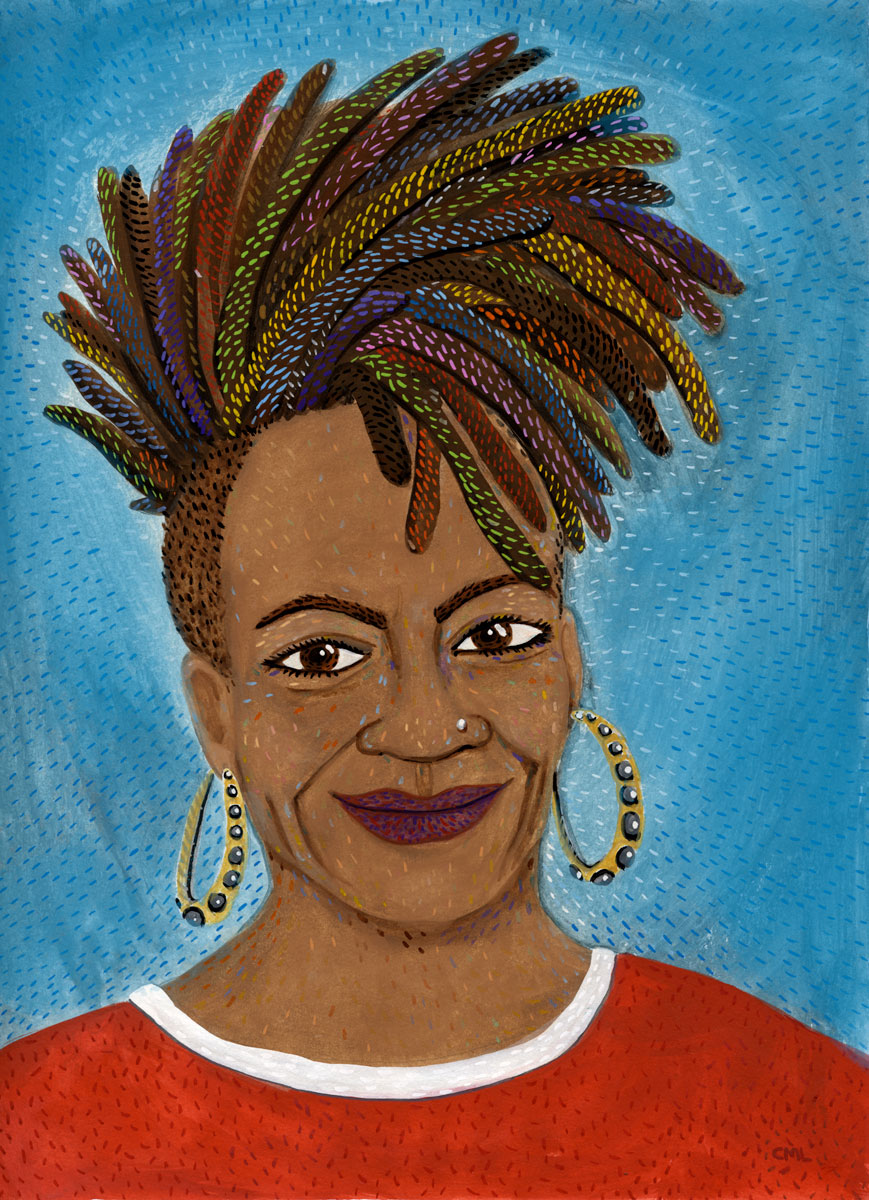 To celebrate the second release of her busy summer, Forget It from Santa Cruz publisher Black Radish, Anastacia-Reneé will be joined on Tuesday the 25th at Elliott Bay Book Company by three stellar Seattle-area authors: poet Jane Wong, memoirist Mattilda Bernstein Sycamore, and poet-slash-civil-rights-attorney Shankar Narayan. She's not only generous with the spotlight, but Anastacia-Reneé is perfectly willing to give time and exposure to other authors who complement her work. Other writers would balk at giving three dynamos some of her stagetime. Anastacia-Reneé knows that every stage is big enough to share.
Elliott Bay Book Company, 1521 10th Ave, 624-6600, www.elliottbaybook.com. Free. All ages. 7 p.m.