Every week we ask an interesting figure what they're digging into. Have ideas who we should reach out to? Let it fly: info@seattlereviewofbooks.com. Want to read more? Check out the archives.
Kim Brooks is the Chicago-based author of Small Animals: Parenthood in the age of fear, her just-relased memoir exploring of modern parenting, and the novel The Houseguest. She's appearing in conversation with local writer and memoirist Claire Dederer at the Elliott Bay Book Company, this Tuesday, September 4th.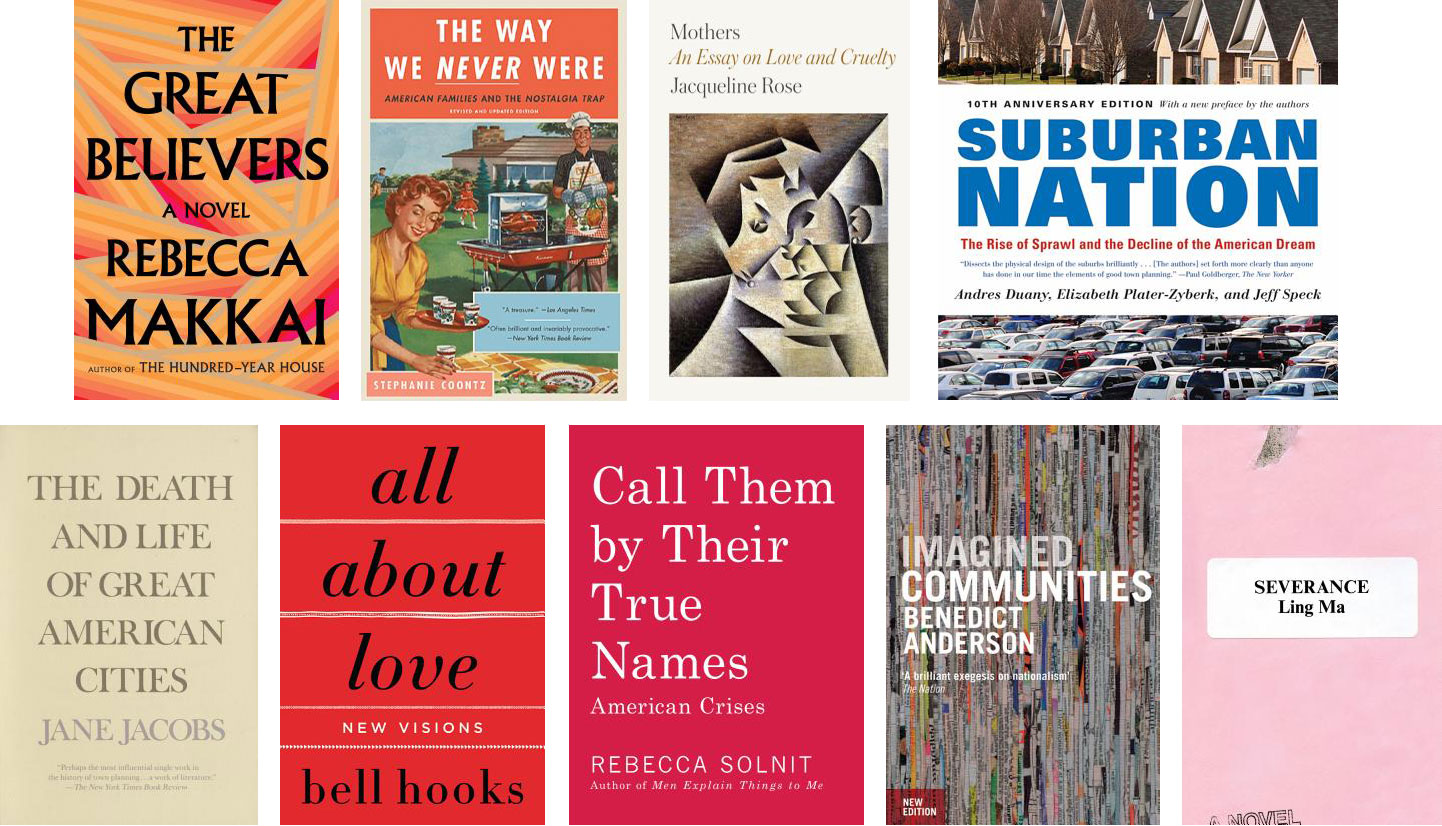 What are you reading now?
Right now I'm reading and loving Rebecca Makkai's The Great Believers, a historical novel chronicling the multi-generational trauma of the early years of the AIDS epidemic. In nonfiction, I'm reading The Way We Never Were, Stephanie Coontz's history of the nuclear family in America, as well as Jacqueline Rose's, Mothers: An Essay on Love and Cruelty.
What did you read last?
Suburban Nation: The Rise of Sprawl and the Decline of the American Dream by Andrés Duany, Elizabeth Plater Zyberk, and Jeff Speck, Jane Jacobs' The Death and Life of Great American Cities, and bell hooks', All About Love: new visions.
What are you reading next?
Rebecca Solnit's Call Them By Their True Names, Benedict Anderson's Imagined Communities, and for something a little lighter, Ling Ma's, Severance, which I've been told is a very funny and brilliant satire about the end of the world.