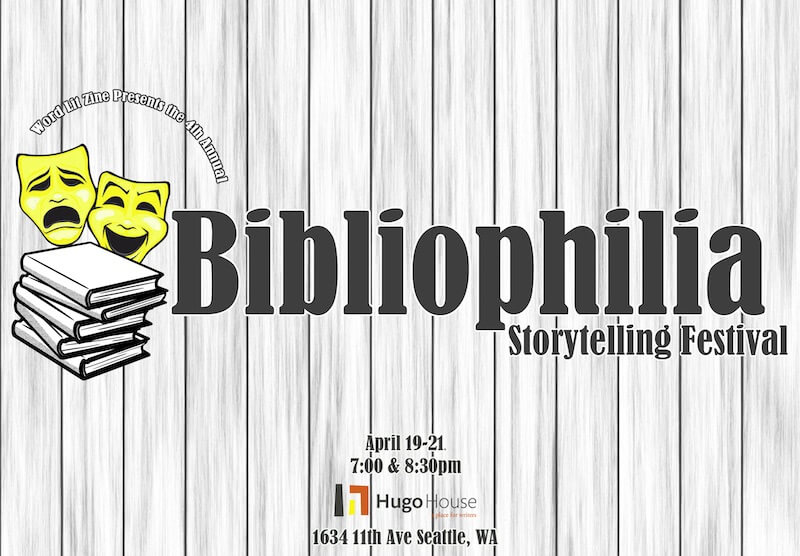 The fourth annual Bibliophilia Storytelling Festival is the rare literary festival you can attend from beginning to end. It only stretches over three days, and it all takes place at Hugo House. It's a presentation of Word Lit Zine, the magazine produced by Seattle storytelling dynamo Jekeva Phillips, and it incorporates multiple media into the fun. Events include:
I often hear authors complain that the reading format has grown stale, that nobody wants to see someone stand onstage and read a wall of text to a crowd. They're wrong, of course; people still love to attend readings. But it's fun to get some creative people into a room and reimagine ways in which literature can interact with other arts, too. When you experiment with two potent forms like literature and theater, you're likely to invent something interesting along the way.
Hugo House, 1634 11th Avenue, 322-7030, http://hugohouse.org, April 19th - 21st.