Every week we ask an interesting figure what they're digging into. Have ideas who we should reach out to? Let it fly: info@seattlereviewofbooks.com. Want to read more? Check out the archives.
Brad Holden is a local historian, collector, and — as he puts it — urban archeeologist. His questing and questioning of finds lead to research that became his book Seattle Prohibition: Bootleggers, Rumrunners and Graft in the Queen City. He'll be appearing in conversation with Thomas Kohnstamm on Thursday, May 23rd at Third Place Books, Seward Park at 7:00pm to talk about the book. Find out more information here.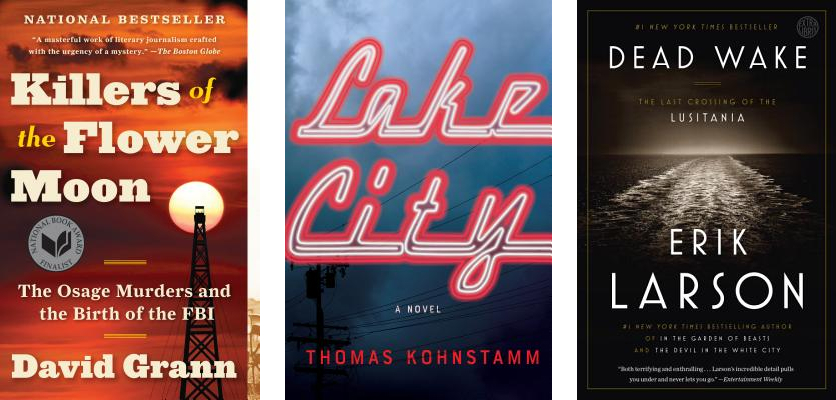 What are you reading now?
Right now I am reading Killers of the Flower Moon, by David Gran. A compelling yet heartbreaking account of what happened to the Osage Indian tribe in Oklahoma when oil was discovered on their land.
What did you read last?
Before that I read Lake City by local author, Thomas Kohnstamm. A really great novel that pays tribute to "Old Seattle" by way of the Lake City neighborhood, circa 2001. Kohnstamm is a buddy of mine and he really hits it out of the park with this book. I predict it will become a local cult classic that people will still be reading 20 years from now.
What are you reading next?
The next book I want to read is Dead Wake by Erik Larson. Being a writer of historical non-fiction, Larson has been a huge influence for me. He has a knack for bringing these stories alive and turning them into real page-turners, so am looking forward to diving into this one!