Each week, Christine Larsen creates a new portrait of an author for us. Have any favorites you'd love to see immortalized? Let us know, or see if you can find them in the archives.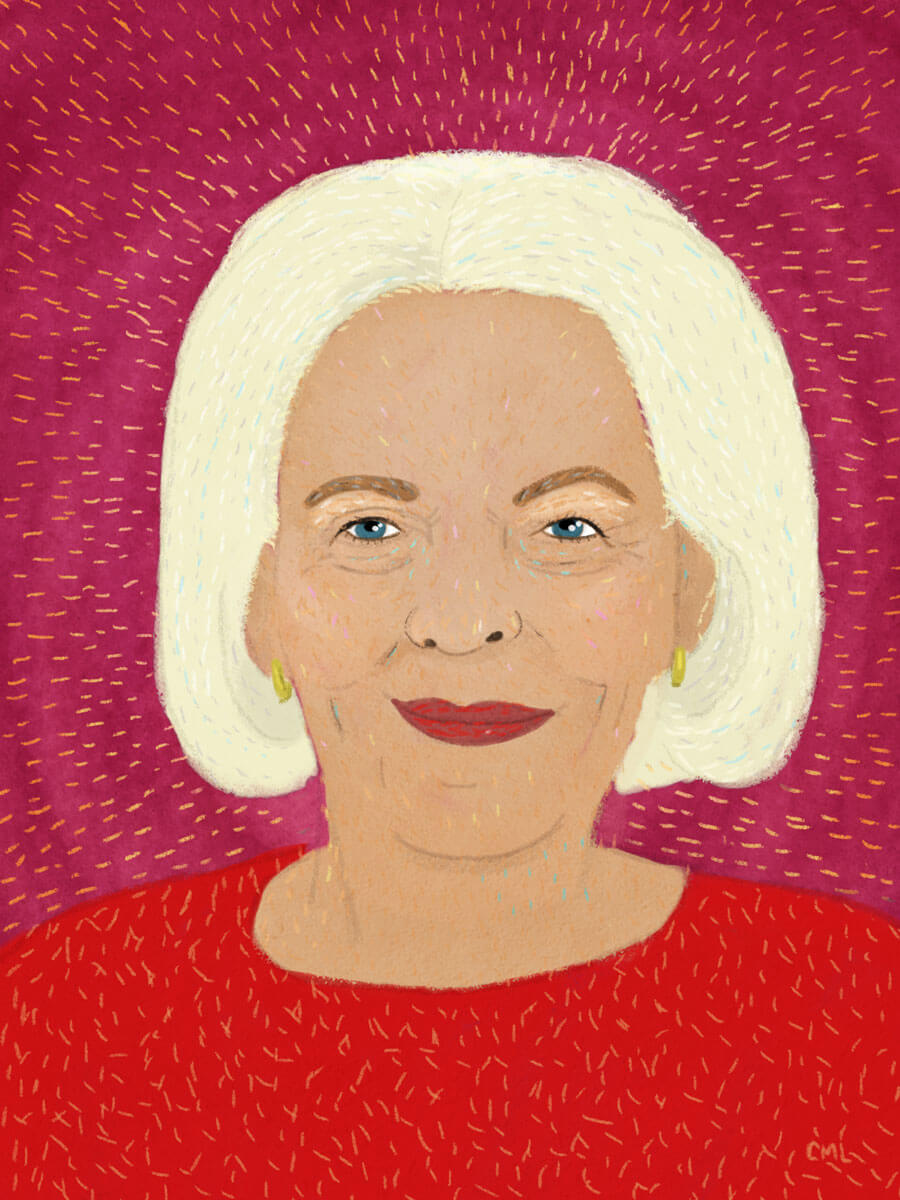 It's JA Jance's birthday this Sunday, the 27th. Happy birthday, to one of the reigning queens of mystery.
Despite desires to be a writer when she was young, "my first husband imitated Faulkner and Hemingway primarily by drinking too much and writing too little", and declared there could only be one writer in the family, and it was to be him. Hello, 1968.
Year later, divorced, a single-mother with two kids, she would write from 4am to 7am before going to work selling life insurance. She sold a few books after a false start, and the rest is an impressive track record of showing up and writing books that a large amount of people clamor to buy when they're released.
She writes multiple series at a time, publishing some 70 books to date, if her Wikipedia page is accurate. Among them, a book of poetry.
Another thing Wikipedia notes: she's raised $250,000 for charity by asking bookstores to donate part of proceeds from her appearances.
You've given a lot to the book world, and inspired countless writers who followed you. Happy birthday, Judith Ann Jance!