Every week we ask an interesting figure what they're digging into. Have ideas who we should reach out to? Let it fly: info@seattlereviewofbooks.com. Want to read more? Check out the archives.
Peter Lippman, a Seattle native, is a life-long human rights activist and journalist. He's written for the Christian Science Monitor, The Progressive, and The Seattle Times, among others, mostly on the topic of Bosnia-Herzogovina, and the surrounding region. His book Surviving the Peace: The Struggle for Postwar Recovery in Bosnia-Herzegovina was just released by the Vanderbilt University Press. Lippman will be discussing the book next Tuesday, December 2nd, at the Elliott Bay Book Company, starting at 7:00pm.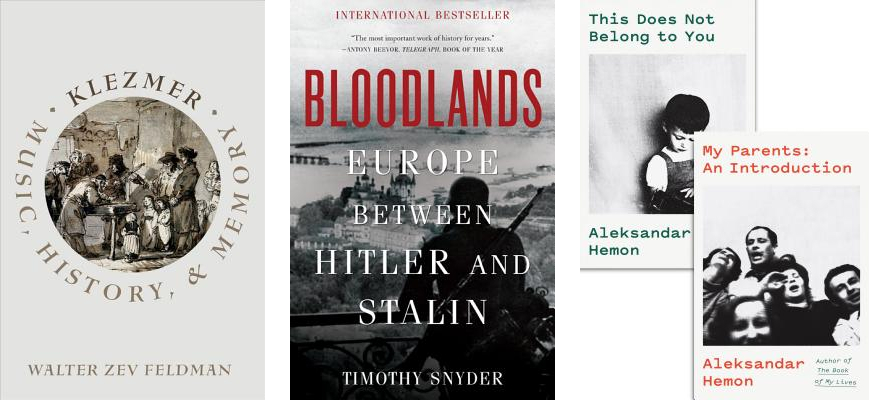 What are you reading now?
Klezmer: Music, History, and Memory, by Walter Zev Feldman.
What did you read last?
Bloodlands: Europe between Hitler and Stalin, by Timothy Snyder.
What are you reading next?
My Parents, an Introduction / This Does Not Belong to You, by Aleksandar Hemon.