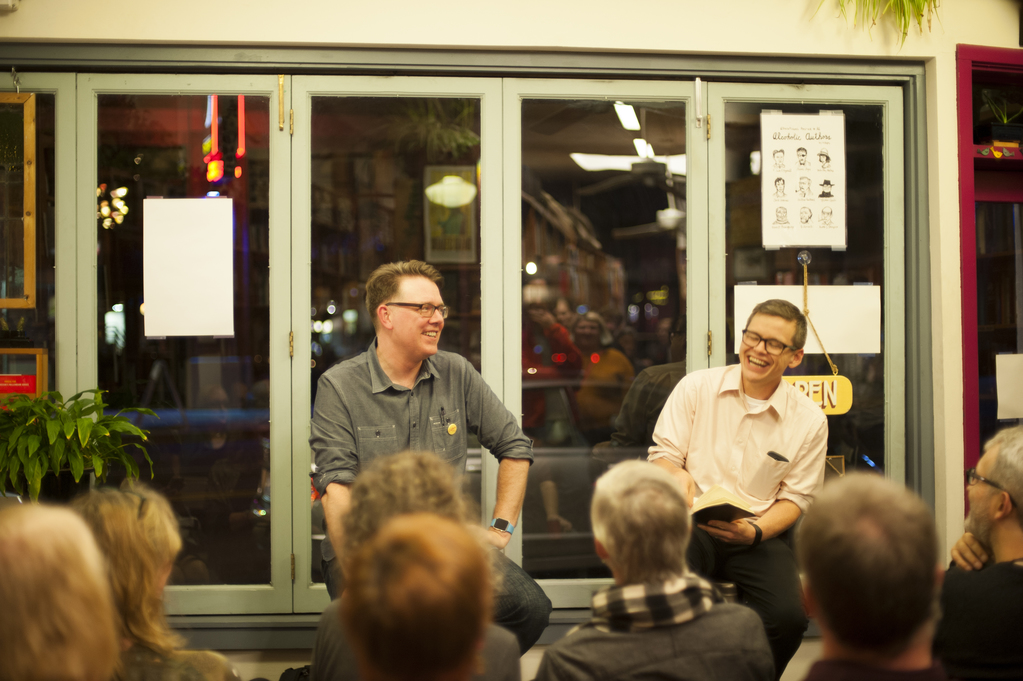 Photo by Sara Flemming
Last night was not an official Seattle Review of Books party, it was the launch party for my book California Four O'Clock. But since Paul and I were both there, and we talked about the site, and since some of you were there too and came up to say hello and introduce yourselves, I just wanted to say thank you. We had a grand time.
If you'd never been before, you may realize now why we go on and on about Mercer Street Books. It's a great store, and I'm very appreciative to Debbie Sarrow for having us. We'll let you know next time we're having a party, and if you missed this one, we hope you can make the next.