Book shopping for teenagers can be daunting, but they make excellent gifts and provide plenty of opportunities to introduce young adults to new authors to love. Here are some recommendations of books both new and old for the 13-and-up crowd that are worth adding to your shopping list.
Daniel José Older's fierce and fantastic heroine Sierra — Buffy has nothing on this young woman — takes on family history and the forces of darkness in the heritage-embracing Shadowshaper, while Robyn Loxley finds herself forced to take on the power-mad governor of Nott City after her family is attacked and she must run for her life in Shadows of Sherwood by Kekla Magoon. (Robin Hood as a twelve-year-old girl — why did it take so long for this book to be written?)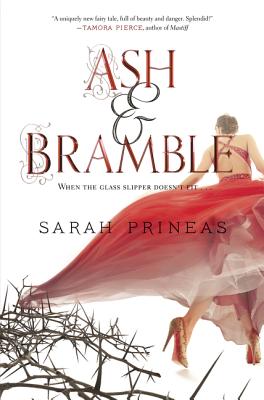 Sarah Prineas takes everything you think you knew about Cinderella and tosses it to the wayside in the brave and brutal
Ash and Bramble
(don't let that pretty cover fool you), and Laura Ruby seems to be writing a traditional tale of a lost girl and the boy who loves her in
Bone Gap
until all the truths of the cornfield and the girl who keeps bees and the boy who is actually trying to save his brother's love are revealed. These two are are as original as it gets, some real modern myth-making in action.
Changeling folklore gets a new spin in Cuckoo Song by Frances Hardinge and Magonia by Maria Dahvana Headley. Hardinge gives readers a protagonist who is the ultimate outsider as she fights to find out who she is in a WWI-era England that hides a dark secret world while Headley's protagonist is a thoroughly modern girl who appears to be living in a John Green-style sad story until she finds out she is not who she thinks she is either and another secret world is revealed. Both titles are full of surprises and some powerful moments about what the word 'family' can mean.
In the past couple of years, mermaid folklore was upended by Bennett Madison's tale of longing and abandonment in September Girls and the selkie myth was taken on by Margo Lanagan in The Brides of Rolllrock Island (both now out in paperback), both of which were welcomed by readers interested in challenging long held myths. Those same readers will want to take on Nicole Kornher-Stace's Archivist Wasp, which considers what happens when society loses its history and a ghost and powerful doomed girl —more shades of Buffy — must take the journey of a lifetime to set things right, and Leah Bobet's An Inheritance of Ashes , which seems to be about the aftermath of a brief and bloody war in a place reminiscent of Civil War-era America but really is about all the ways in which lies casually become the truth on the field of battle and then permeate society afterward. Bobet gives readers some steampunk in this book, as well as sisters who can't say the right thing, a clash between religion and science, and a joyful hat tip to Ada Lovelace. You think you know what is happening in all of these titles, but trust me, all bets are off until the final pages are turned.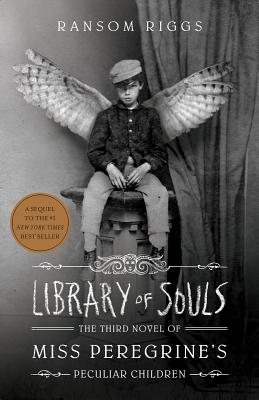 Several popular series saw new entries this year and all of them offer the kind of consuming combinations of action, deeply descriptive worldbuilding and artful characterization that will leave readers begging for more. Libba Bray's
Lair of Dreams
is the second in The Diviners series about the dangers to be found in a 1920s New York City gripped by supernatural forces (flappers + haunted houses = splendid!); William Ritter's
Beastly Bones
follows last year's Sherlock Holmesian adventure,
Jackaby
, with some paleontological mysteries;
The Hollow Boy
is the third book in the Lockwood series of paranormal ghost investigators in a vaguely Victorian alternate world (this one includes a terrifically haunted department store); and
Library of Souls
is the third book in the Miss Peregrine series by Ransom Riggs, which weaves actual eerie postcards into a dramatic storyline of good versus evil involving a band of teen misfits somewhat reminiscent of the younger X-Men (if something like commanding bees can be a superpower). All readers of these series must start with the first books and if you gift any of them be prepared to lose sight of the reader for hours.
Fans of more realistic fiction will find a lot of love for girl detective/high school student Lois Lane in Gwenda Bond's Fallout (with a sequel due next year), the witty Scooby Gang crime busters in Varian Johnson's The Great Greene Heist (sequel due in January), and the mystery-solving of friends Milo and Meddy in Kate Milford's Greenglass House (which skews to the younger end of the teen spectrum). For more mystery ideas, the Soho Press Teen imprint is worth a look.
You can not ignore the delightfully determined Willowdean, a Dolly Parton-loving daughter of a former beauty queen who decides to strike a blow against society's idealized versions of beauty by taking a big risk in Julie Murphy's Dumplin' and Rainbow Rowell's fans (who are legion) will be thrilled to know that 2013's Fangirl sparked the recent release of Carry On which is fan fiction come to life. (That sounds more complicated then it is; just know that if they loved the earlier book, they need its companion.)
Nova Ren Suma continues to beguile with fury and sadness found in the startling pages of The Walls Around Us and Adam Silvera dangles the offer of changing everything about yourself in More Happy Than Not (this one grips your heart so very hard).
Whew!
For nonfiction lovers, the stellar Scientists in the Field series had three new releases in 2015: The Call of the Osprey, The Octopus Scientists, and Inside Biosphere 2. With their outstanding color photographs and welcoming design, this is a series with broad appeal and readers will easily find a subject (from frogs to beetles to volcanos), to immerse themselves in. Pacific Northwest residents should especially take note of The Next Wave and Tracking Trash, both of which have regional angles. (See the full title list here)
There are also several historical titles that shined brightly this year, including Susan Campbell Bartoletti's in-depth sympathetic look at the "deadliest cook in America" in Terrible Typhoid Mary; Phillip Hoose's uncovering of a forgotten WWII episode, The Boys Who Challenged Hitler and Steve Sheinkin's latest: Most Dangerous: Daniel Ellsberg and the Secret History of the Vietnam War. (All of Sheinkin's earlier works, on subjects ranging from Benedict Arnold to the Port of Chicago tragedy and the Manhattan Project are well worth seeking out also.)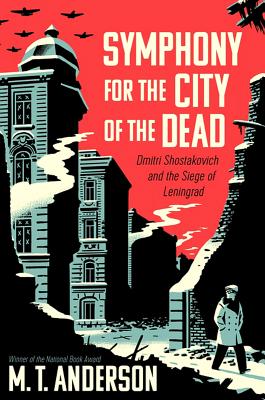 And anyone, teenage or adult, interested in understanding Russia better must read M.T. Anderson's
Symphony for the City of the Dead
, a truly staggering work of historical research. It is also a significant appreciation of the power of music to sustain people through the most harrowing of times. Anderson has done some amazing history — and writing—with this book.
Finally, for the gift that gives all year long, Lizzie Skurnick Books offers a subscription service for its reissues of classics with copyright dates from the 1930s—1980s. Timeless titles from Sydney Taylor, Louise Fitzhugh, Lois Duncan, Norma Klein and many more fill the backlist, all of which can also be bought separately.