MONDAY Your week of civic activism, Black Lives Matter, and a heavy dose of poetry begins at the Fremont branch of the Seattle Public Library with Floating Bridge Press's quarterly reading series An Evening of Poetry. This is Elizabeth Austen's last Seattle-area appearance in her capacity as Washington's poet laureate. (Read about our new poet laureate here.) Go and show her some love for all the hard work she's put in as the public face of poetry. Other readers include Angela Belcaster and Von Thompson.
TUESDAY We have a real rarity tonight: I can't decide between the two top readings, so I'm going to tell you about them both. First up, Sara Brickman features at the Round at Fremont Abbey. Brickman, a Seattle poet who headed east for graduate school, is making a rare local appearance with other poets, a cellist, and "live painters." Brickman is a lively reader, and it'll be good to catch up with her recent work.
Also tonight, Nick Licata debuts his new book Becoming a Citizen Activist at Couth Buzzard Books. I reviewed this one last week. Licata just left Seattle's city council last week, and now he's re-entering life as a private citizen. Be gentle with him.
WEDNESDAY Elliott Bay Book Company hosts a launch party for Seattle poet Emily Johnston's debut collection, Her Animals. She'll be joined by Drew Dillhunt, the associate editor at Her Animals's publisher, Hummingbird Press. Seems like a good way to introduce yourself to a Seattle-area small publisher and support Seattle poetry in one evening.
THURSDAY It's time again for Margin Shift, the Seattle poetry collective's reading series. Tonight's readers are Eddie Kim from Seoul, Seattle poet Samar Abulhassan, and, up from LA, Cathy Linh Che. You won't find a more geographically diverse bill in Seattle this week, and Margin Shift always puts on a good show.
FRIDAY Tonight's best event is a talk titled "Black Lives Matter in Hip-Hop" at Town Hall Seattle. A panel of local musicians, including Wyking Garrett, Jace Ecaj, Nikkita Oliver, Suntonio Bandanaz, and Renaissance the Poet, will talk about gentrification in hip-hop and the local Black Lives Matter movement. This one is important.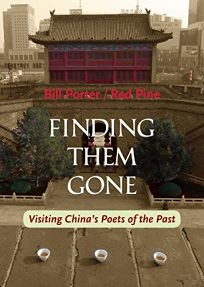 SATURDAY
Elliott Bay Book Company
teams with Copper Canyon Press to bring Washington poet
Red Pine
to Seattle. His newest book,
Finding Them Gone: Visiting China's Poets of the Past
, is a photo-filled travelogue from Pine's monthlong trip to China, during which he tried to learn more about the history of Chinese poetry.
SUNDAY University Book Store closes out our week with "Cindy Safronoff's comparative biography of late 19th century feminist activists Mary Baker Eddy and Victoria Claflin Woodhull." Eddy believed in marriage as an institution. Woodhull was a proponent of free love. They often disagreed. Passionately. The book is titled Crossing Swords: Mary Baker Eddy vs. Victoria Claflin Woodhull and the Battle for the Soul of Marriage, and it sounds totally fascinating.