Every week, the Seattle Review of Books backs a Kickstarter, and writes up why we picked that particular project. Read more about the project here. Suggest a project by writing to kickstarter at this domain, or by using our contact form.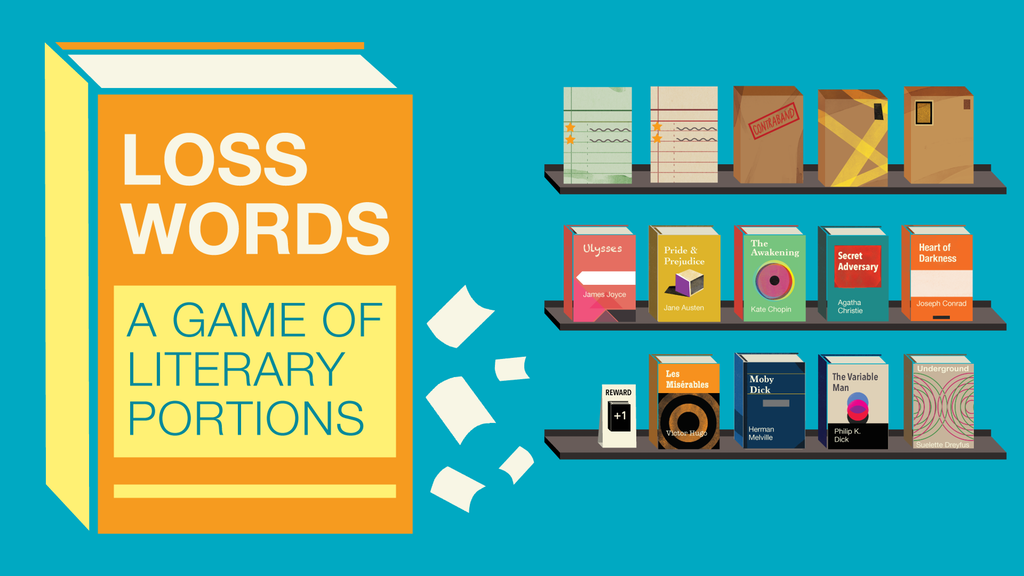 What's the project this week?
Losswords. A game of literary portions. We've put $20 in as a non-reward backer
Who is the Creator?
What do they have to say about the project?
The most fun you've ever had with Moby Dick, Alice in Wonderland, and Pride and Prejudice.!
What caught your eye?
What!? A game!?
I like word games and games with book themes, and this one looks great. You take a book that is (hopefully) in the public domain and use that text to find words inside of other words. It's part Humument and part word search, and will defiintely appeal to people who love anagrams and word puzzles.
Why should I back it?
More word games! You can get a copy of the game for $10, which, for an iPhone game is not cheap, but you get your name in the app, and look at it this way: if the game doesn't get funded, you'll never get to play it. This one looks awfully fun, and the people making it have the experience making games (they made a fun tabletop card game called Metagame that's kind of 6-games-in-one — I played it at last year's XOXO Festival.)
How's the project doing?
They're 91% funded with 26 days to go, so it looks like they'll make it!
Do they have a video?
Kickstarter Fund Stats
Projects backed: 15
Funds pledged: $300
Funds collected: $240
Unsuccessful pledges: 0
Fund balance: $740