Every week, the Seattle Review of Books backs a Kickstarter, and writes up why we picked that particular project. Read more about the project here. Suggest a project by writing to kickstarter at this domain, or by using our contact form.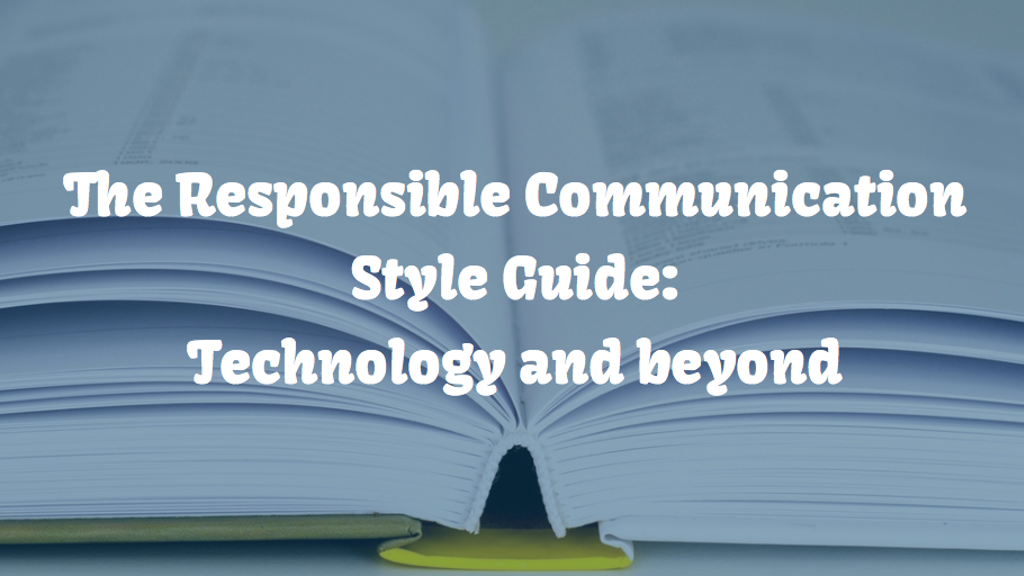 What's the project this week?
The Responsible Communication Style Guide. We've put $20 in as a non-reward backer
Who is the Creator?
What do they have to say about the project?
The Responsible Communication Style Guide is a stylebook for writers and other media creators
What caught your eye?
Recompiler Mag is a feminist hacker magazine, and like many publications, they run into a myriad of style issues. Specifically, they are concerned with proper inclusive language, and the cases where language may exclude or diminish.
So why not write their own style guide? They're focusing on five areas: race, gender, sexuality, religion, and health and well-being. Each aspect of open communication, and how to present topics in ways that don't exclude people, are considered.
Why should I back it?
Style guides are suggestions (unless you're a language absolutist), and reading suggestions about ways you can be more aware in your writing and tone, especially if you're going for a neutral voice, is never a bad thing. Knowing what language may offend or alienate people you've never thought about can make your work reach a larger audience. And, with the exception of certain politicians, writers, and narrow-minded charlatans, limiting your audience is generally a bad idea.
How's the project doing?
Ouch! Only 45% there and five days to go. They need help. If you get behind this project, help spread the word!
Do they have a video?
Kickstarter Fund Stats
Projects backed: 38
Funds pledged: $760
Funds collected: $640
Unsuccessful pledges: 2
Fund balance: $280