Each week, Christine Marie Larsen creates a portrait of a new author for us. Have any favorites you'd love to see immortalized? Let us know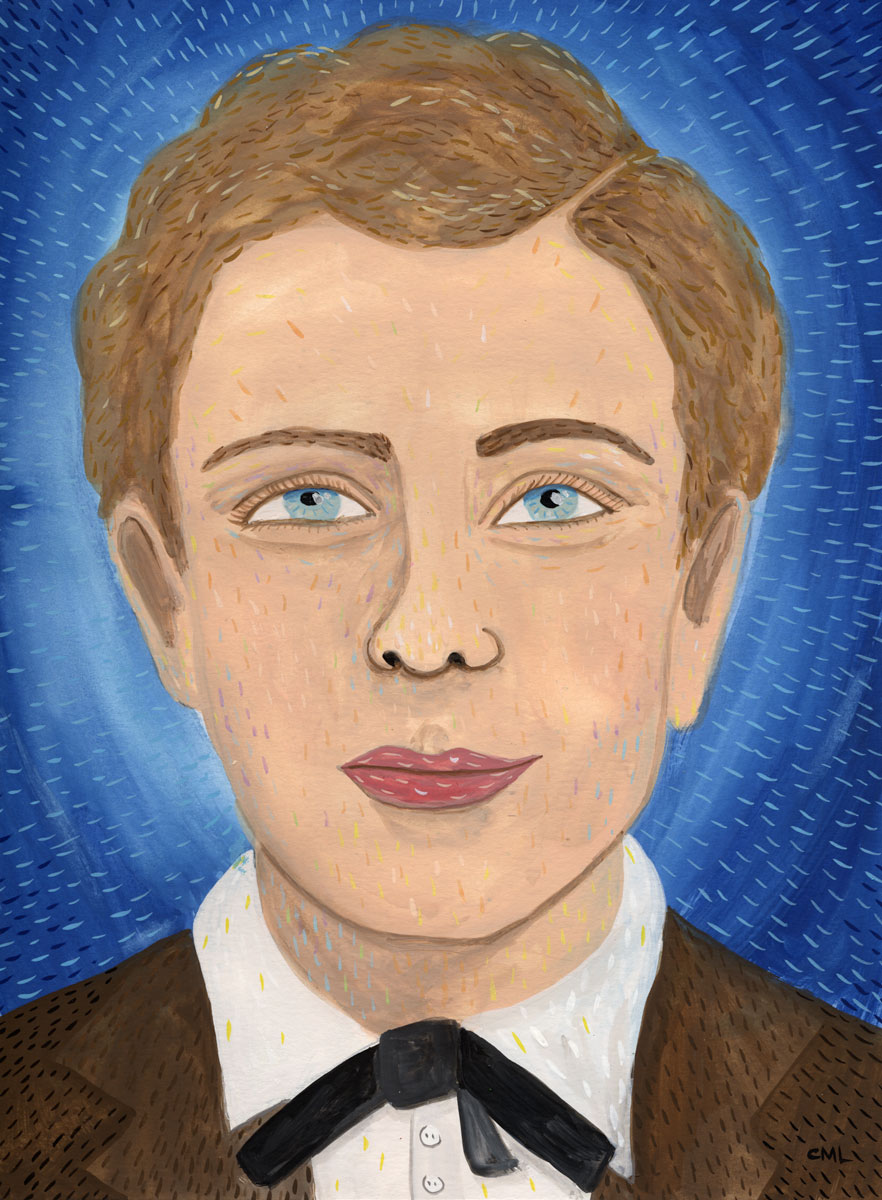 Poet and libertine Arthur Rimbaud was born on October 20, 1854. If you're a super-fan, you can buy the gun Verlaine used to shoot Rimbaud (non-fatally, in the wrist).
Sensation




On the blue summer evenings, I shall go down the paths,

Getting pricked by the corn, crushing the short grass:

In a dream I shall feel its coolness on my feet.

I shall let the wind bathe my bare head.






I shall not speak, I shall think about nothing:

But endless love will mount in my soul;

And I shall travel far, very far, like a gipsy,

Through the countryside - as happy as if I were with a woman.



Arthur Rimbaud
March 1870.
Read more poems by Rimbaud
Get painted by Christine!
Christine is taking on a limited amount of commissioned portraits, in her Seattle Review of Books style, in advance of the holidays. If you want a portrait of a friend, loved one, pet, or even yourself (immortalize your bossest selfie!) for your own wall, or as the most thoughtful gift you can possibly imagine, then please do reach out. There's more information on her website.