Each week, Christine Marie Larsen creates a portrait of a new author for us. Have any favorites you'd love to see immortalized? Let us know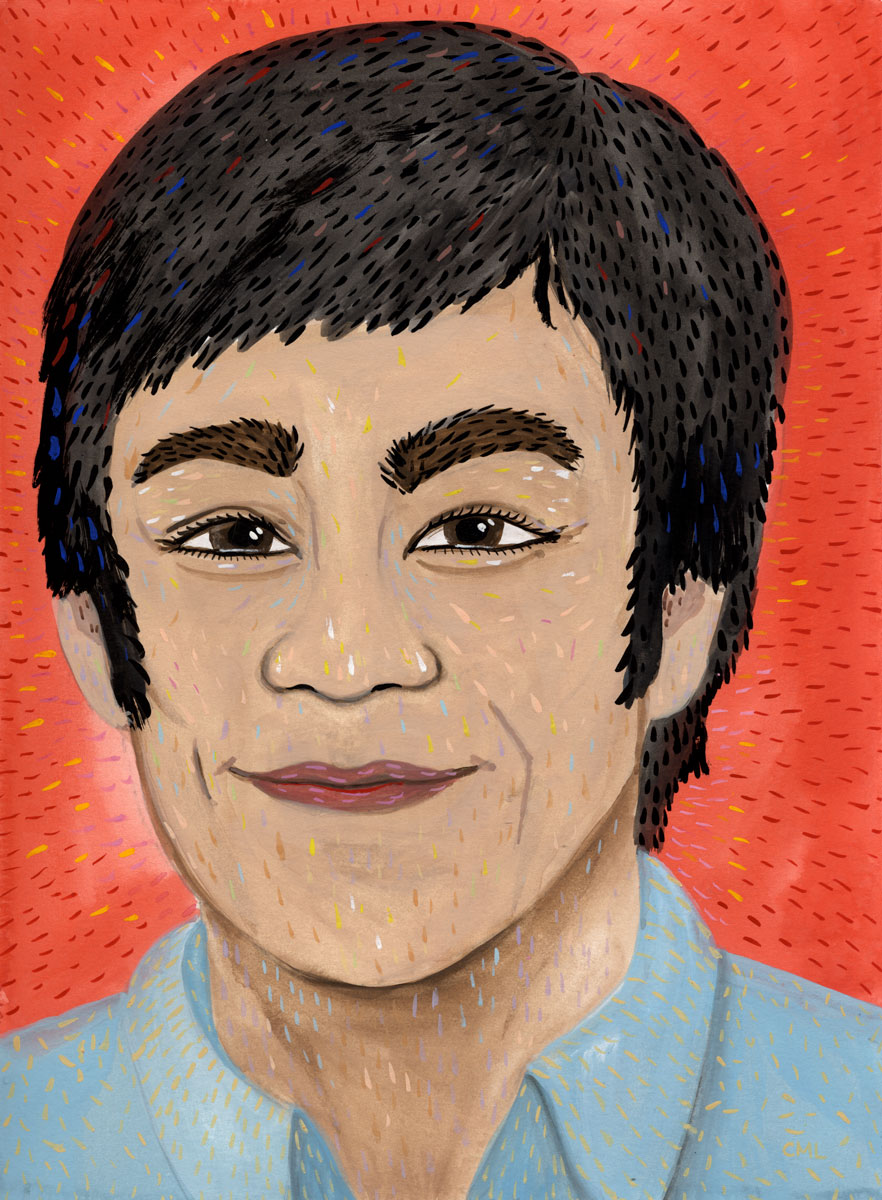 Sunday October 30th:
Lake View Cemetery Walking Tour
The Seattle Obscura Society leads a historical tour of Seattle's highest-profile cemetery, from well-known tourist destinations (Bruce and Brandon Lee's grave) to sites marking some of the darker moments in Seattle history. Lake View Cemetery, 1544 15th Ave E., http://atlasobscura.com, $20, 2:30 p.m.
Do You Know Bruce?
Have you visited the Wing Luke Museum to see the latest installation of the "Do You Know Bruce?" exhibition series? Part 3 "A Day in the Life of Bruce Lee" opened earlier this month and gives a glimpse at Bruce's every day routines, habits, and strategies for balancing his physical and artistic pursuits.
Get painted by Christine!
Christine is taking on a limited amount of commissioned portraits, in her
Seattle Review of Books
style, in advance of the holidays. If you want a portrait of a friend, loved one, pet, or even yourself (immortalize your bossest selfie!) for your own wall, or as the most thoughtful gift you can possibly imagine,
then please do reach out. There's more information on her website
.