Every week, the Seattle Review of Books backs a Kickstarter, and writes up why we picked that particular project. Read more about the project here. Suggest a project by writing to kickstarter at this domain, or by using our contact form.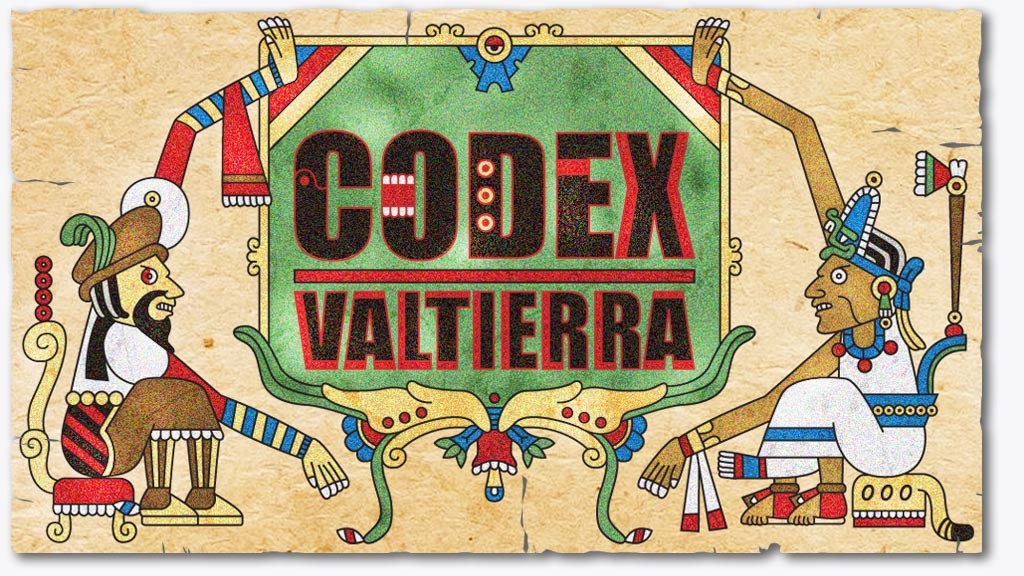 What's the project this week?
Codex Valtierra - Relaunch. We've put $20 in as a non-reward backer
Who is the Creator?
What do they have to say about the project?
What if the Aztecs won the war against the Spaniards? A wonderful illustrated tale for kids and adults.
What caught your eye?
In the grand tradition of the modern revenge narrative, comes the mother of all revenge narratives: what if the Aztecs had chased away the Spaniards? Illustrator Emmanuel Valtierra has reimagined Aztec stories using the visual storytelling techniques from the Aztec codecs.
If you like to wonder what the Americas may have been like if the European invaders had been kept at bay — and who hasn't? — then I guess the question I have for you is: did you imagine it told entirely in pictures?
Why should I back it?
The work looks gorgeous. It's a great idea, that looks well executed, and the ask is completely reasonable.
How's the project doing?
36 days to go and 56% funded! That's a good trajectory — get your money in.
Do they have a video?
Kickstarter Fund Stats
Projects backed: 50
Funds pledged: $1000
Funds collected: $800
Unsuccessful pledges: 3
Fund balance: $40