Monday, April 23: How to Write an Autobiographical Novel Reading
Celebrated novelist Alexander Chee's debut essay collection,
How to Write an Autobiographical Novel
, was one of the spring's most anticipated books. Now it's here, and he's here, and the fabulous Mattilda Bernstein Sycamore will be interviewing him.
Hugo House, 1021 Columbia St., 322-7030, http://hugohouse.org., 7 pm, free.
Tuesday, April 24: Four Seattle authors
Four Seattle authors who recently released new books get together to talk about their experiences. Panelists include
Natalie Singer, author of California Calling
; Jennifer Haupt, author of
In the Shadow of 10,000 Hills
;
Anca L. Szilagyi, author of Daughters of the Air
; and
Priscilla Long, whose most recent solo title is Minding the Muse
. This should be a fascinating conversation, particularly if you're interested in being a published author.
University Book Store, 4326 University Way N.E., 634-3400, http://www2.bookstore.washington.edu/, 7 pm, free.
Wednesday, April 25: On Edge Reading
Earlier this month
, I interviewed Expedition Press founder Myrna Keliher about her show
On Edge
at Core Gallery. It's an exhibition of Keliher's Broken Broadside series, which is intended to be "propaganda for poets." Tonight, poets whose work has been presented in the show will read the full poems that are excerpted in the series. This should be a fun mixture of visual art and poetry.
Core Gallery, 117 Prefontaine Place S, 467-4444, http://coregallery.org, 7 pm, free.
Thursday, April 26: Engage
According to press materials, "Engage is a program where University of Washington graduate students build their skills of communicating with the public about their work." Sounds fascinating! Speakers will discuss topics like microneedles, quantum computing, and climate change. There are few things in the world as inspiring as very intelligent young discussing their favorite subjects. Ada's Technical Books, 425 15th Ave, 322-1058, http://seattletechnicalbooks.com, 7 pm, $5.
Friday, April 27: Four Way Books Showcase
Four Way Books is a nonprofit publisher of poetry and short fiction. Tonight, they present four of their latest authors. Nathan McClain's
Scale
is a poetry collection about sons and fathers.
Rest
by Margaree Little is a poetry collection about the 253 dead bodies found on the Arizona-Mexico border in a year. Carol Moldaw's book of poems,
Beauty Refracted
, is about time and grief and loss. And Bruce Willard's
Violent Blues
is billed as "a blues-harp album of words."
Hugo House, 1021 Columbia St., 322-7030, http://hugohouse.org., 7 pm, free.
Saturday, April 28: Independent Bookstore Day
See our Event of the Week column for more details.
See https://www.facebook.com/SEABookstoreDay/ for more information.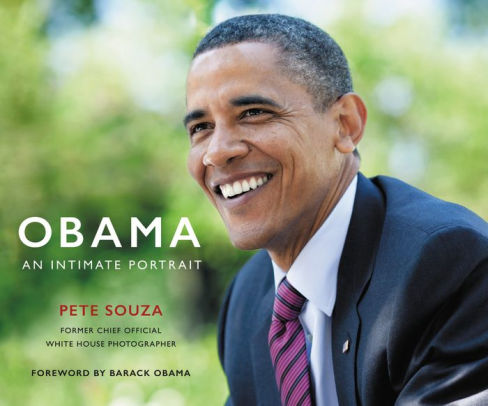 Sunday, April 29: Pete Souza
The last time Obama's official White House Photographer came to town to promote his book of Obama photographs, his book was sold out everywhere and the audiences were entirely insane. Now, he's still a crazy-popular author, but Elliott Bay is sure to still have copies of the book available for sale. Come get nostalgic for a time when adults ran the country.
The Moore Theater, 1932 2nd Ave, http://elliottbaybook.com, 7 pm, $57.