Every week we ask an interesting figure what they're digging into. Have ideas who we should reach out to? Let it fly: info@seattlereviewofbooks.com. Want to read more? Check out the archives.
Kim Fu is the Seattle-based author of two novels — 2014's For Today I Am a Boy, and most recently, the only-months-old The Lost Girls of Camp Forevermore, which our own Paul Constant called "...the first truly great novel I've read in 2018," and he continued the praise with "...and it sets a high bar for every novel I'll read for the rest of the year" — and 2016's poetry collection How Festive the Ambulance .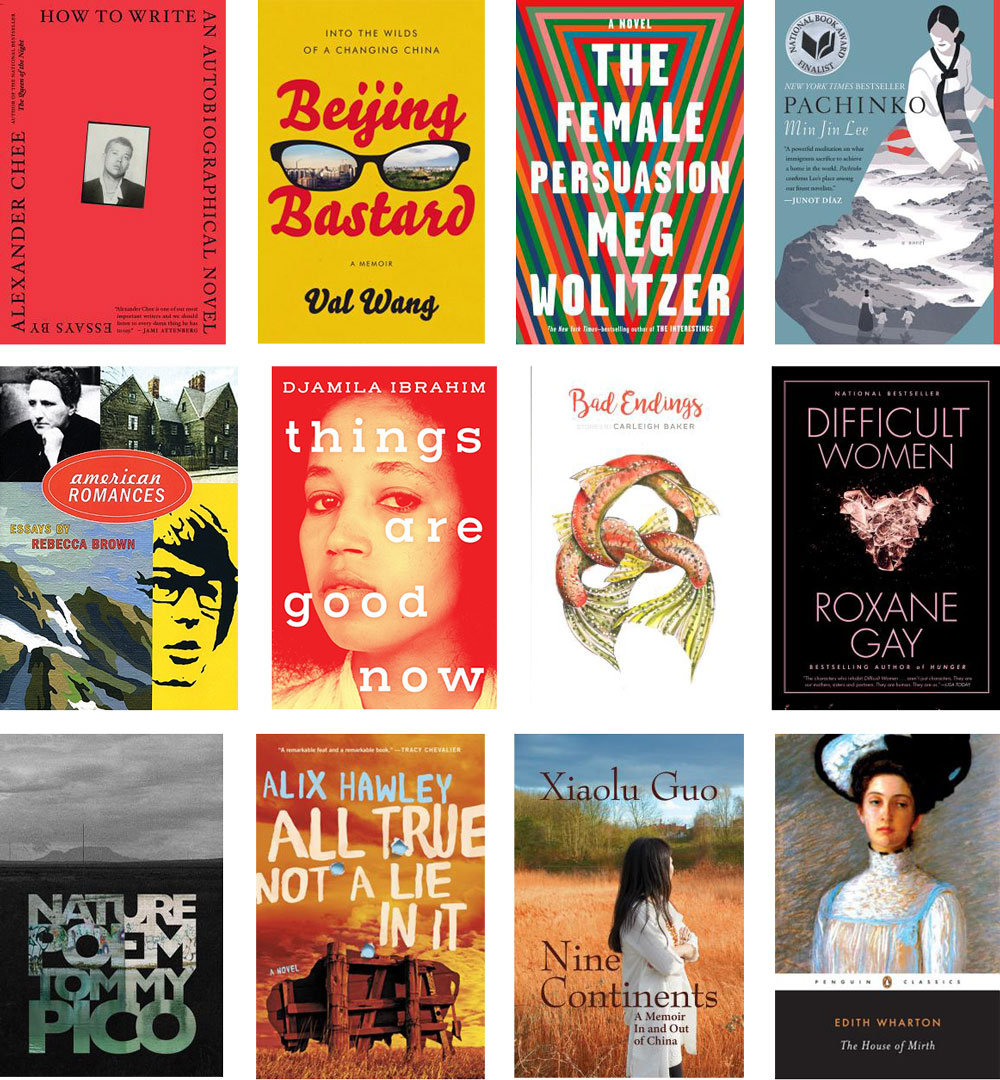 What are you reading now?
How to Write an Autobiographical Novel, a new essay collection by Alexander Chee. I'd previously read a number of the essays when they appeared online and in magazines, but the effect of reading them together is already quite different, because of their cumulative narrative power — the story of a career and a life — and how long you get to stay continuously bathed in Chee's hypnotic, exquisite voice. I'm also halfway through Val Wang's memoir Beijing Bastard, a window into Beijing at the end of the twentieth century, a crucial and chaotic moment in its development as a modern city.
What did you read last?
I just finished The Female Persuasion by Meg Wolitzer, a novel that reminds me of Jane Austen in the best sense — an almost sociological examination of a particular cross-section of white womanhood and the quadruple-bind of women's choices, firm in its viewpoints and sympathies, entertaining and observant. Before that was Pachinko by Min Jin Lee, a multigenerational epic of a Korean family, set primarily in Japan; it made me sharply aware that "history" is living and endless, as much of the present as the past. Of the books I've read in the last couple months, my favorite is American Romances by Seattle's own Rebecca Brown — a formally inventive wonder that defies categorization, a mix of fact and fiction, essayistic and poetic thinking. (Getting a jump on the next question, Brown has a new book coming out this fall.)
What are you reading next?
My TBR pile is always towering and enormous. The ones I can see from my desk: Things are Good Now by Djamila Ibrahim, Bad Endings by Carleigh Baker, Difficult Women by Roxane Gay (stories), Nature Poem by Tommy Pico (poetry), All True Not a Lie in It by Alix Hawley (novel), Nine Continents by Xiaolu Guo (memoir), and The House of Mirth by Edith Wharton (because it's almost summer).