While you were grillin' burritos or sockin' the beach or whatever the hell it is people do over Memorial Day weekend, the Short Run Comix and Arts Festival was busy making some big announcements about this year's festival, which happens on November 3rd this year at Seattle Center.
First! They dropped this year's poster, which was drawn by Anna Haifisch. It's a beauty: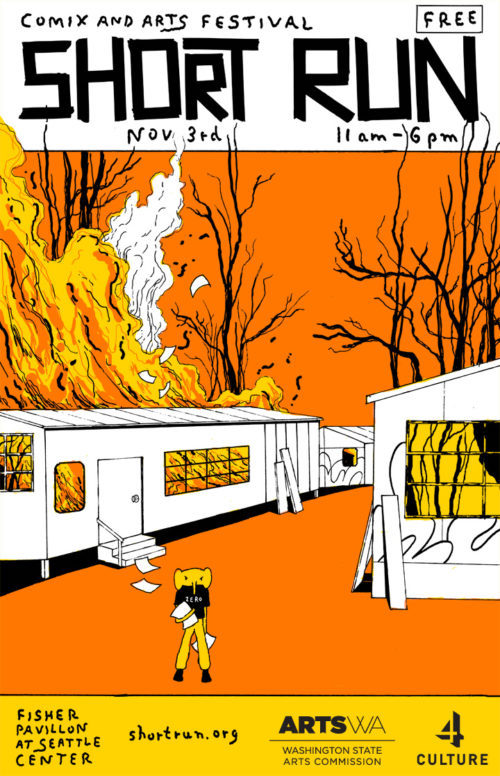 Second! They announced some very special guests who'll be attending this year's festival. Haifisch is obviously attending, along with Rina Ayuyang, Mimi Pond, Olivier Schrauwen, Whit Taylor, Carol Tyler, and November Garcia.
I don't have much personal experience with most of these authors, but Pond's semiautobiographical account of waitressing, The Customer Is Always Wrong, is one of the best comics I've ever read about the experience of working. Garcia is the 2018 Short Run Dash Grant recipient. (The Dash Grant is a great scholarship program that funds the publication of a comic and sponsors an emerging artist at the festival.)
And lastly, if you want to have a table at this year's Short Run, they are now accepting applications for exhibitors. The deadline is July 31st but for God's sake don't wait until the last minute or you'll psych yourself out, okay? Apply now.
UPDATE: And Short Run just today debuted a nifty, slick video explaining the festival to a whole new audience: