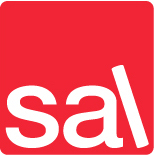 We're so grateful to Seattle Arts & Lectures for their ongoing support of the
Seattle Review of Books
. They're back as sponsors this week to share the latest additions to the 2018-2019 season, and there are some must-see events coming up — check out the full list on our
sponsor feature page
.
What we love about the SAL season is that it's curated not just speaker-by-speaker, but as an arc — they think carefully about how different speakers fit together, and what it looks like to subscribe to a series (like Women You Need to Know or Literary Arts) or create a series of your own. This year, it's about joining the national discourse — about, as associate director Rebecca Hoogs put it, using story, language and conversation to "cross the bridges that divide us."
That's how you create a series that includes Kara Swisher, one of the tech industry's sharpest-eyed journalists; Pete Souza; Anthony Ray Hinton, who spent 30 years on death row for a crime he didn't commit; Tayari Jones, author of an acclaimed novel about race and false accusations; Valeria Luiselli, who built an essay around her conversations with undocumented Latin American children facing deportation. The speakers who make up this SAL season are brilliant at their craft and are using it to engage and to help us do the same. Get tickets today, and make these events part of your own conversation with the world.
Sponsors like Seattle Arts & Lectures bring great events, services, and books in front of our readers — all the while helping us put book news and reviews up every single day. It's a virtuous cycle, and you can be part of it: Got an event, a book, or a residency you'd like to promote? Reserve one of the remaining 2018 slots before they're gone.