Lit Fix is a reading series in which (mostly) local writers and (mostly) local musicians get together to read new stuff in a non-bookstore setting. And the modest $5 door fee always goes to a good cause.
Since we are nearing the holidays, let's put the charity up front: this Tuesday's edition of Lit Fix, the 24th in the series (!!!) will benefit HopeLink Adult Education, a magnificent nonprofit that helps people find education and retraining that can make a lasting improvement in their lives.
The featured musicians in this show are Sherri Jerome and Michael Beckworth of Del Vox. You can get a taste of them in this video: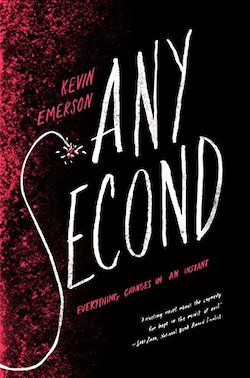 But of course you're likely to come on out to Lit Fix because you're interested in the readers. And why wouldn't you be? The fiction authors at this event are Katrina Carrasco, the author of the Port Townsend-set historical crime thriller The Best Bad Things, and Kevin Emerson, the author of many young adult novels including his latest, Any Second, which is about a young man with a bomb strapped to his chest.
And the poets at this one are knockouts, too: Shankar Narayan will be reading with Seattle Review of Books's Poet in Residence for this month, Dujie Tahat . Dujie is an amazing reader of his own work, and this event looks like it could be an all-time great in the long history of Lit Fixes. This could be the last reading you'll attend in 2018. It will be one of the best readings you'll attend in 2018, too.
Vermillion Art Gallery and Bar, 1508 11th Ave., 709-9797, http://www.litfixseattle.com/next-event, 7 pm, $5.