Every week we ask an interesting figure what they're digging into. Have ideas who we should reach out to? Let it fly: info@seattlereviewofbooks.com. Want to read more? Check out the archives.
Toni Yuly is a Bremerton-based children's book writer and illustrator. Formerly a librarian, she studied painting with Jacob Lawrence at the University of Washington. She's appearing Sunday, February 24th, at the Elliott Bay Book Company at 3pm to show her latest book The Whole Wide World and Me. Bring the kids!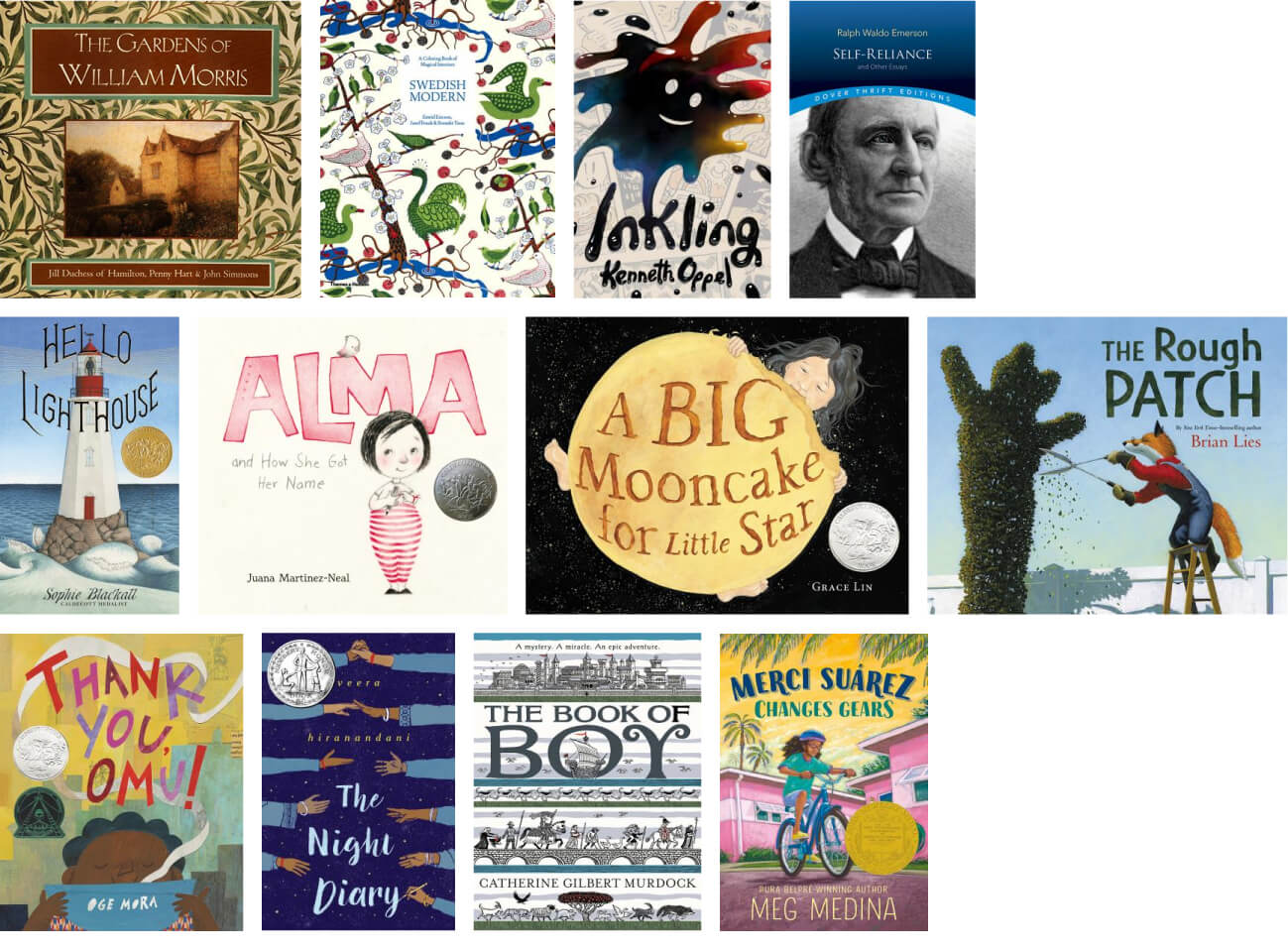 What are you reading now?
I am a book packrat and at any given time have stacks of books around me that I dart in and out of…I am also in the middle of finishing artwork for my next book and so tend to gather books around me that help inspire the work I am currently doing.
All that said, a couple of the books I am reading right now are:
The Gardens of William Morris by Jill Duchess of Hamilton, Penny Hart, and John Simmons. I love seeing Morris's designs and the flowers and gardens they came from. It also is interesting to read about this eccentric, Victorian workaholic.
Swedish Modern (A coloring Book of Magical Interiors) Janet Colletti - It isn't so much a coloring book but a gorgeous art book that celebrates the work of Swedish designer Josef Frank.
What did you read last?
I last read a great middle grade novel by Kenneth Oppel called, Inkling. It is a fun, fast read with perfect illustrations by Sydney Smith.
What are you reading next?
Next I want to re-read some of Ralph Waldo Emerson's essays, especially Self-Reliance and The Over-Soul. I also want to read all of the recent Children's book award winners, Caldecott and Newbery. Here's the list:
Caldecott:
Newbery: