Monday, March 25: All Its Charms Reading
All Its Charms is the latest poetry collection by Seattle-area author Keetje Kuipers, who edits at Poetry Northwest and teaches at Hugo House. Kuipers will be joined by poets Geffrey Davis and Erika Meitner. Open Books, 2414 N. 45th St, 633-0811, http://openpoetrybooks.com, 7 pm, free.
Tuesday, March 26: Citizen Jean Reading
Jean Godden was a columnist at the Seattle Post-Intelligencer back when it was a printed paper. Then she was on the Seattle City Council. Her new book, Citizen Jean, tells the stories she was too polite to tell back in the day. Tonight, she's in conversation with Seattle media mainstay David Brewster.
Folio: The Seattle Atheneum, Pike Place Market, 93 Pike St #307, http://www.folioseattle.org, 7 pm, $10.
Wednesday, March 27: The Every Other
See our Event of the Week column for more details. Vermillion Art Gallery and Bar, 1508 11th Ave., 709-9797, http://vermillionseattle.com, 8 pm, $5.
Thursday, March 28: Radicalized Reading
Cory Doctorow is a very smart writer who knows a lot about copyright and technology and the awful things that people do with copyright and technology. His latest book, Radicalized, lays out four potential near-future dystopias, including a pharmaceutical horror story and a play on Superman. Seattle Public Library, 1000 4th Ave., 386-4636, http://spl.org, 7 pm, free.
Friday, March 29: Baro Tirinta Af Soomaaliga Reading
Baro Tirinta Af Soomaaliga means Learn to Count in Somali. This is a bilingual book for kids that was created by five Somali families from south Seattle. This is an opportunity to meet the kids and parents who helped make the book a reality.
NewHolly Gathering Hall, 7054 32nd Ave S, 206-760-3296, https://www.spl.org/event-calendar?trumbaEmbed=view%3Devent%26eventid%3D131444456, 5:30 pm, free.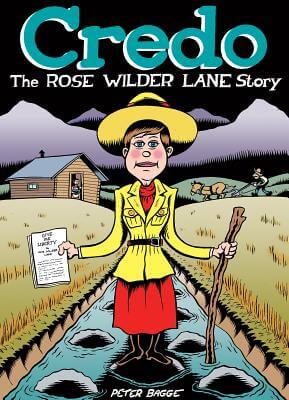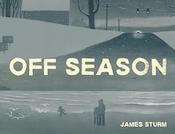 Saturday, March 30: Two Cartoonists
Peter Bagge continues his remarkable series of biographies of great American women with Credo: The Rose Wilder Lane Story. James Sturm's new graphic novel, Off Season, is about a relationship that falls apart in the middle of the 2016 presidential election. Together, the two men have the better part of a century's worth of experience in the comics industry. I'll be joining them onstage to talk about their careers, their latest books, and whether there's any hope for comics. Elliott Bay Book Company, 1521 10th Ave, 624-6600, http://elliottbaybook.com, 7 pm, free.
Sunday, March 31: Hard to Love Reading
Hard to Love is a book by Briallen Hopper that collects essays about love and friendship that fall outside the realm of marriage — the relationships "that are often treated as invisible or seen as secondary." The book's promotional materials promise that it's "a series of love letters to the meaningful, if underappreciated, forms of intimacy and community that are tricky, tangled, and tough, but ultimately sustaining." Third Place Books Seward Park, 5041 Wilson Ave S, 474-2200, http://thirdplacebooks.com, 7 pm, free.