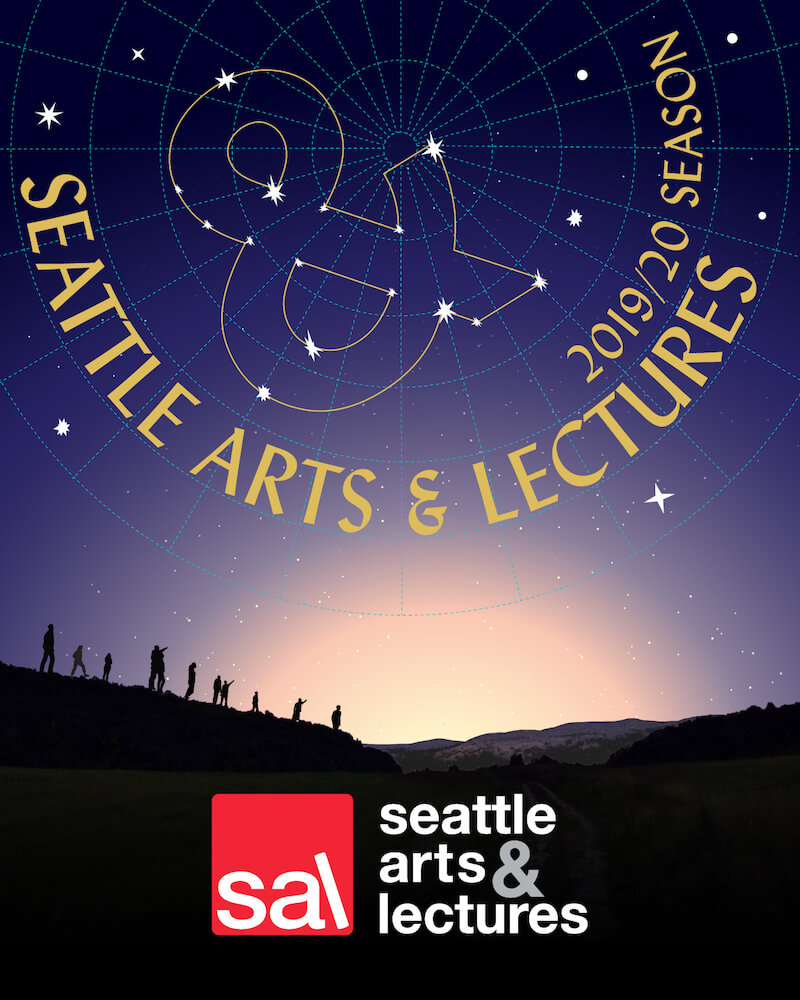 When Seattle Arts & Lectures announces their upcoming season, it's a snapshot of the literary moment and a harbinger of the literary year to come. Their picks reflect what's on our minds right now and where they think our minds will go. Big names and small; big ideas and beautiful words; politics and poetry. They put the city, the nation, and the world on stage for us.
They've just announced the speakers for the 2019/2020 season, and this is your first and best chance to get exactly the dance card you want, whether it's Patti Smith and Mary Ruefle or Lindy West and Rick Barot. Or throw the dice — put the names in a hat, draw three, and experience something unexpected.
Whatever your pleasure, you should grab your ticket before the events start selling out. We'll see you there!

You're part of the best book city in the world, and we want everyone to know who you are. Grab one of the last sponsorship slots left this spring and put your book, event, retreat, or class in front of our readers. We'd love to see you in this space.