Every week we ask an interesting figure what they're digging into. Have ideas who we should reach out to? Let it fly: info@seattlereviewofbooks.com. Want to read more? Check out the archives.
Katy E. Ellis is a poet and educator. She's worked with Seattle Arts and Lectures' Writers in the Schools program, and is a co-founder and co-curator of WordsWest, a monthly literary series in West Seattle, which is ending its five-year run on Wednesday, June 19th (read more in our interview with her). Ellis is our Poet in Residence for June, and so far, we've published two poems from her: All Signs Are Dares, and To Squamish Waters.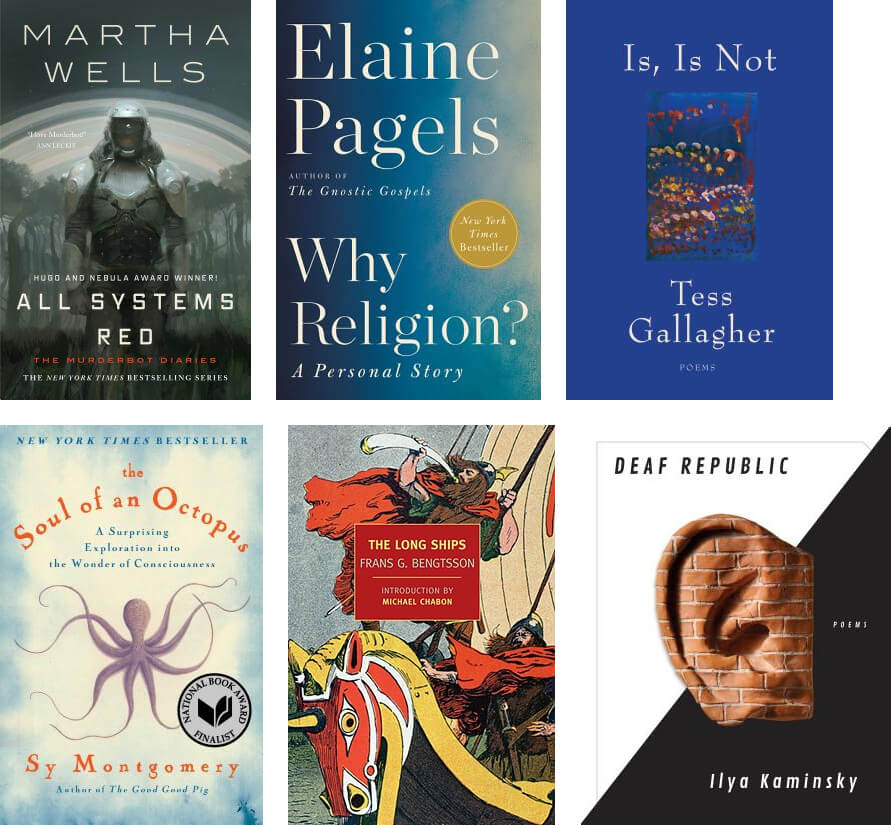 What are you reading now?
A lot of the time I have a couple books on the go — like to have fiction/nonfiction — and then some poetry on the side here and there.
I'm pretty deep into the Murderbot Diaries by Martha Wells. (It's like eating Cheetos.)
In tandem with that, in bits as emotionally possible, Why Religion by Elaine Pagels.
And current poetry book Is, Is Not by Tess Gallagher (she was just at Vashon Bookstore!)
What did you read last?
What are you reading next?