Every week we ask an interesting figure what they're digging into. Have ideas who we should reach out to? Let it fly: info@seattlereviewofbooks.com. Want to read more? Check out the archives.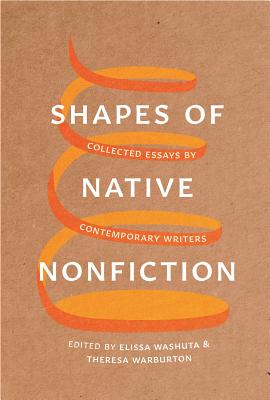 Elissa Washuta is a once Seattle-based, and now Ohio-based, member of the Cowlitz Indian Tribe and a nonfiction writer. She is the author of Starvation Mode and My Body Is a Book of Rules, named a finalist for the Washington State Book Award. With Theresa Warburton, she is co-editor of the new anthology Shapes of Native Nonfiction: Collected Essays by Contemporary Writers. She has received fellowships and awards from the National Endowment for the Arts, Creative Capital, Artist Trust, 4Culture, and Potlatch Fund. Elissa is an assistant professor of creative writing at the Ohio State University.
Join Elissa and Theresa Warburton, along with contributors Laura Da' and Ruby Murray, at the Central Library this Monday, the 22nd, at 7:00 pm for a launch celebration of Shapes of Native Nonfiction.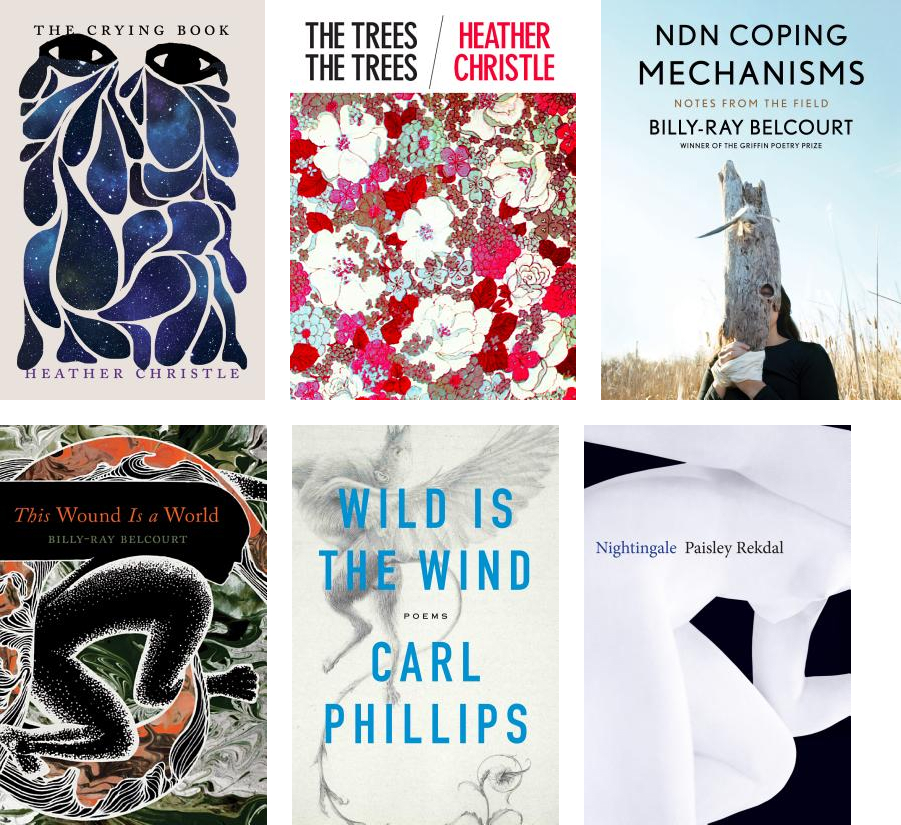 What are you reading now?
The Crying Book by Heather Christle, a full book-length essay (is that how she would describe it? That's what it looks like, anyway) coming out from Catapult in November. I became familiar with Heather's poetry when I lived in Seattle and got The Trees The Trees from Octopus Books at, I believe, the APRIL festival bookfair at Hugo House. Now I'm in Ohio and Heather has become an Ohio friend, although she's about to leave for Georgia. So far, one thing I love about this book is that Heather is bringing her distinctive poetic voice and strangeness to prose fragments, but she's using the essay-book structure so well, making movements and shifts on a different scale and at a different pace than would fit a (shorter) poem, I think.
What did you read last?
Unpublished manuscripts. Other people's, and my own. I feel like I've just been reading my own writing for eons, since I am finishing writing a book and also just celebrated the launch of Shapes Of Native Nonfiction: Collected Essays By Contemporary Writers, a book co-edited with Theresa Warburton. Anyway. The last finished book I read was Ndn Coping Mechanisms by Billy-Ray Belcourt. Oh my god, his first book This Wound Is A World is the book I've read the most times. It is necessary for me as a Cowlitz/Cascade person living a life of estrangement, loneliness, and pain in an occupied place.
Here's the blurb I wrote for NDN Coping Mechanisms:
"This brilliant book is endlessly giving, lingering in tight spaces within the forms of loneliness, showing the contours. These poems do the necessary work of negotiating with the heart-killing present from which we imagine and make Indigenous futures. Every line feels like a possible way out of despair."
What are you reading next?
I'm out at Centrum at the Port Townsend Writers' Conference, and I swore I wouldn't buy any books because I truly have no room in my luggage for them, but things happen. I bought Wild Is the Wind by Carl Phillips and Nightingale by Paisley Rekdal, so I expect to be reading one of those on the plane back to Ohio.