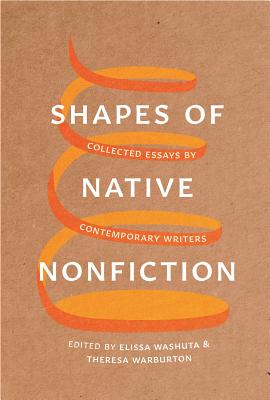 For many years, Elissa Washuta was a Seattle author. She published her first memoir, My Body Is a Book of Rules, here and she also published a second shorter memoir, Starvation Mode before she eventually left in pursuit of a career in academia. Washuta represented the forefront of a generation of Seattle writers: funny, introspective, unwilling to be constrained by genre. Her launch party was held at the Hugo House, and she participated in any number of readings around town.
But perhaps you know Washuta from a Twitter thread she started after Sherman Alexie faced allegations of sexual misconduct last year. Washuta, a Native American author, listed dozens of novels and memoirs and story collections and books of poetry by Native authors for audiences who may not previously have read beyond Alexie:
Tonight at the downtown branch of SPL, Washuta returns to Seattle with a project that feels like a natural progression of that Twitter thread, even though it's likely been in the works for much longer. Edited with Theresa Warburton, Shapes of Native Nonfiction: Collected Essays By Contemporary Writers is a collection of new and familiar Native authors, including Stephen Graham Jones, Terese Marie Mailhot, Eden Robinson, and Kim TallBear.
It's hard to believe that nobody has produced a book quite like Shapes of Native Nonfiction before, but finally it's here. Library Journal raved about the book, calling it "a must for any library." It's the kind of book that seeks to highlight a specific group of people by demonstrating how varied their writing can be.
Washuta didn't grow up here in Seattle, and she doesn't live here now. But Seattle is where she staked her claim, where she demanded that people pay attention to her. And because of that, the city shares a special relationship with her. On this, the evening of her latest book's triumphant publication, we should show her that Seattle still cares for her.
Seattle Public Library, 1000 4th Ave., 386-4636, http://spl.org, 7 pm, free.