(Once in a while, I take a new book with me to lunch and give it a half an hour or so to grab my attention. Lunch Date is my judgment on that speed-dating experience.)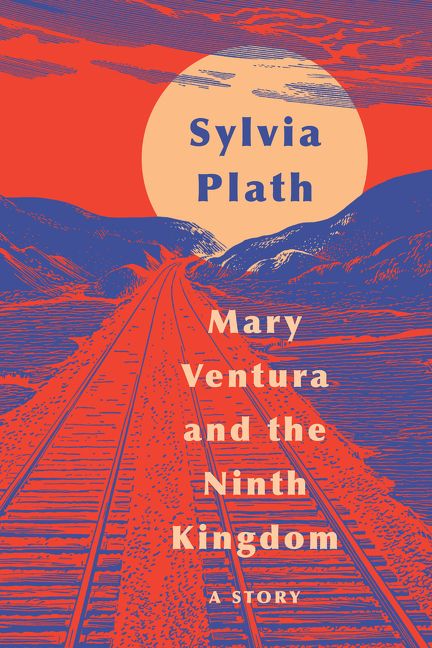 Who's your date today?
Mary Ventura and the Ninth Kingdom: A Story by Sylvia Plath. Yes, that Sylvia Plath.
Where'd you go?
Super Six, the Columbia City outpost of the Marination chain of restaurants.
What'd you eat?
I had the Loco Moko ($14), a Hawaiian classic meal featuring a hamburger patty on top of a couple mounds of white rice, covered in brown gravy and a couple of eggs.
How was the food?
Positively delightful. At 11 am, after skipping breakfast, few meals perfectly sate your hunger like a Loco Moko. I'm a fan of everything that Marination does, but Super Six is my favorite of their restaurants, and while there are plenty of great meals on the menu, this is the one I keep coming back for.
What does your date say about itself?
From the publisher's description:
Never before published, this newly discovered story by literary legend Sylvia Plath stands on its own and is remarkable for its symbolic, allegorical approach to a young woman's rebellion against convention and forceful taking control of her own life.

Written while Sylvia Plath was a student at Smith College in 1952, Mary Ventura and The Ninth Kingdom tells the story of a young woman's fateful train journey.
Is there a representative quote?
"Lulled by the clocking rhythm of the train wheels, Mary stared out of the window. In one of the corn fields a scarecrow caught her eye, crossed staves propped aslant, and the corn husks rotting under it. The dark ragged coat wavered in the wind, empty, without substance. And below the ridiculous figure black crows were strutting to and fro, pecking for grains in the dry ground."
Will you two end up in bed together?
I mean, it's a ten dollar, 40-page book with immense font size and huge spacing between lines, so I read it all over lunch. Unfortunately, it's not good. And it's not really a surprise that it's not good: Plath wrote the story in college, so it's all full of heavy symbolism and bad writing and on-the-nose descriptions. It honestly feels very exploitative to read this book, and while juvenalia has its place, I wish this story had been collected with some of Plath's other work, to remind us that she eventually became a great writer. For completists only.