Every week we ask an interesting figure what they're digging into. Have ideas who we should reach out to? Let it fly: info@seattlereviewofbooks.com. Want to read more? Check out the archives.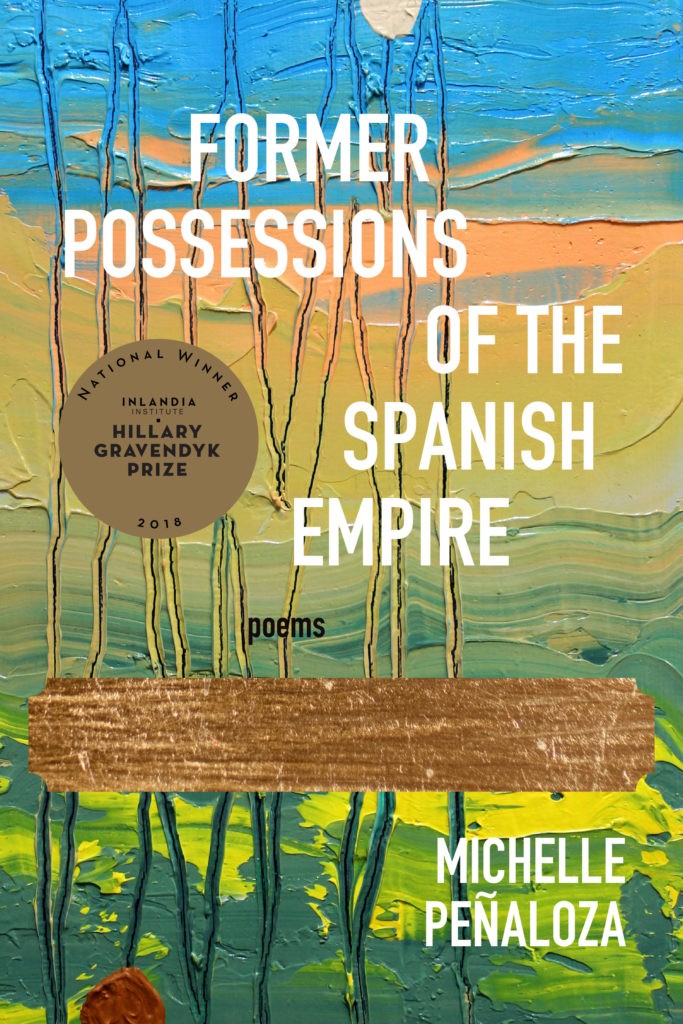 Michelle Peñaloza is a once Seattle, and now Northern California, based poet. Her latest book, Former Possessions of the Spanish Empire, was just released. Michelle is in Seattle for a number of events, celebrating the launch of her new book, and you should see her while she's around! Today, August 10 at 6:30pm: Literaoke Book Launch, at the Beacon (Massive Monkey's studio, 664 South King Street), with Quenton Baker, Anastacia Renee, Troy Osaki, and Jane Wong. Sunday, August 11th at 3pm: All-Pinxy All Stars at Estelita's Library (25533 16th Ave S), with Jen Soriano, Dujie Tahat, and Anis Gisele. Monday, August 12th at 7pm: All-Pinxy All Stars at the Elliott Bay Book Company (1521 10th Ave), with Robert Francis Flor, Emily P Lawson, and Corina Zappia.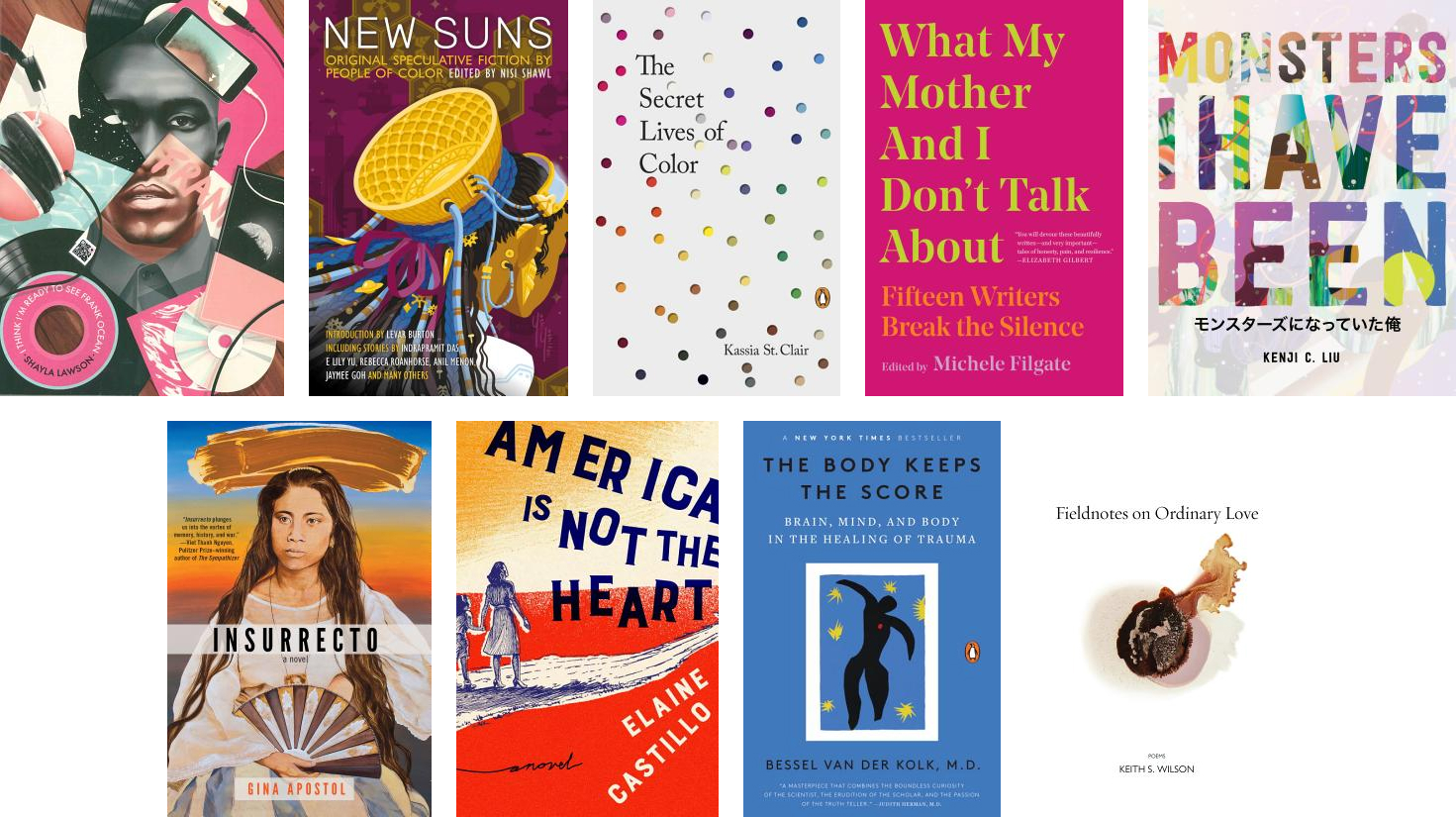 What are you reading now?
I'm reading I Think I'm Ready to See Frank Ocean by Shayla Lawson, New Suns: Original Speculative Fiction by People of Color edited by Nisi Shawl, and randomly thumbing through The Secret Lives of Color by Kassia St. Clair (it's full of stand-alone pieces that are lovely little anecdotes to start or end the day).
What did you read last?
I've stopped and not finished a bunch of books this summer, but I just finished What My Mother and I Don't Talk About: Fifteen Writers Break the Silence edited by Michele Filgate very quickly and before that I read Kenji Liu's thought-provoking collection, Monsters I Have Been, and re-read Gina Apostol's inspiring and inventive novel, Insurrecto.
What are you reading next?
I'm excited to for the next books I've got on the docket: America is Not the Heart by Elaine Castillo, The Body Papers by Grace Talusan, The Body Keeps the Score: Brain, Mind, and Body in the Healing of Trauma by Bessel van der Kolk MD, and Fieldnotes on Ordinary Love by Keith Wilson.