Every week we ask an interesting figure what they're digging into. Have ideas who we should reach out to? Let it fly: info@seattlereviewofbooks.com. Want to read more? Check out the archives.
Shin Yu Pai is a Seattle-based author of eight books of poetry, who often blends poetry with visual and installation art. She's a 2014 Stranger Genius Nominee, was the fourth Poet Laureate of Redmond, served as poet-in-residence for the Seattle Art Musuem, and is our Poet in Residence for September. To date, we've published two of her works: white savior industrial complex, and Chiang-Kai Shek Boneyard. She is appearing today, September 14 at PACT 2019, and September 22nd at the Black Dog Cafe in Snoqualmie.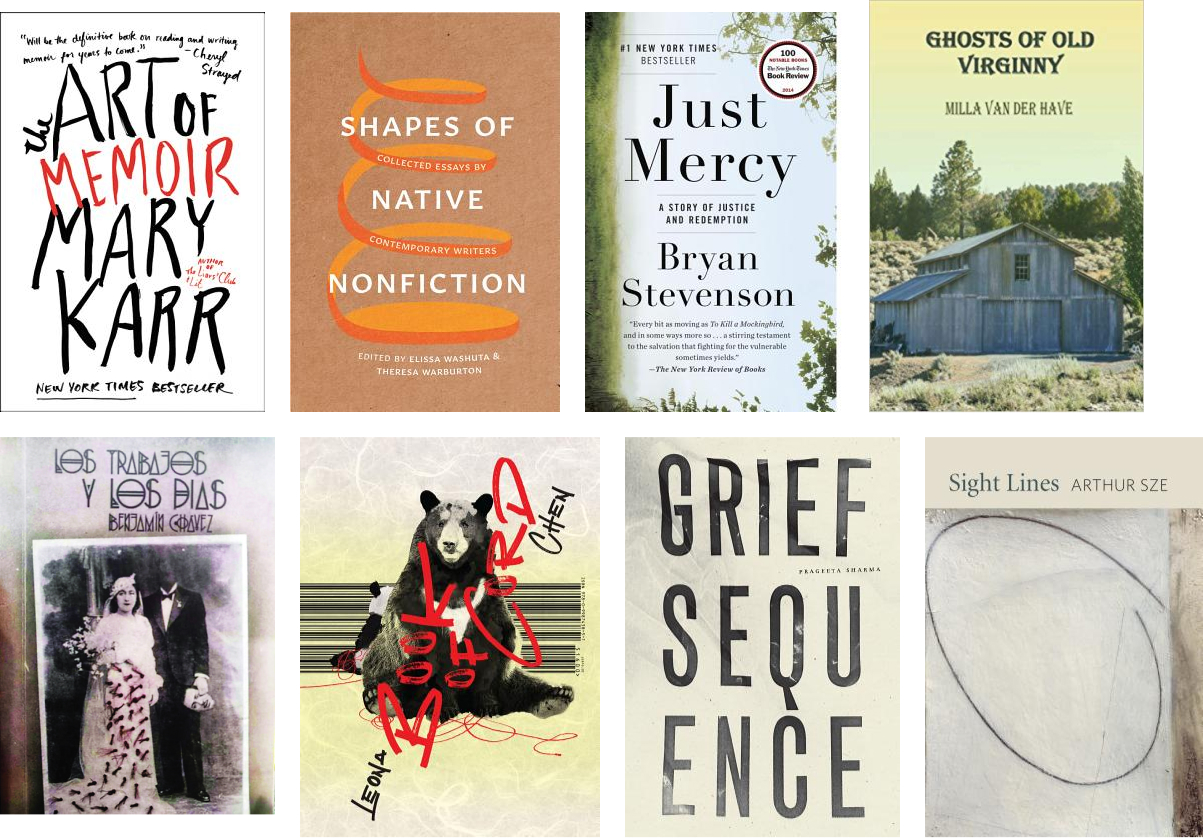 What are you reading now?
I'm working on writing a collection of personal essays (as memoir) and have embarked on a deep dive into the craft of narrative nonfiction. I am currently reading Mary Karr's Art of Memoir and Elissa Washuta's edited anthology Shapes of Native Nonfiction: Collected Essays by Contemporary Writers. I'm also reading Bryan Stevenson's Just Mercy, in preparation for a civil rights pilgrimage that I am going on with Project Pilgrimage in October.
What did you read last?
Earlier this summer, I attended a poetry festival in Curtea de Arges, Romania. Through that experience, I had a chance to come into contact with some amazing poets and community builders from all over the world. One book I've read recently is Dutch poet Milla van der Have's Ghosts of Old Virginny. I wrote a review of this collection for High Desert Journal, which is forthcoming in October. Milla's book is a terrific documentary poetics collection that explores the history of a silver mining town in rural Nevada. I also recently finished reading Latin American poet and critic Benjamín Chávez literary musings Los Trabajos y Los Dias which reflects upon some the poet's influences through an ongoing column that he wrote for a Bolivian newspaper. Leona Chen's Book of Cord is a deeply thoughtful and experimental collection on Taiwanese identity, that has also captured my attention.
What are you reading next?
Bryan Blanchfield's essay collection Proxies. I want to get my hands on a copy of Prageeta Sharma's Grief Sequence from Wave Books. I also need to get a copy of Arthur Sze's newest poetry collection, Sight Lines, too.