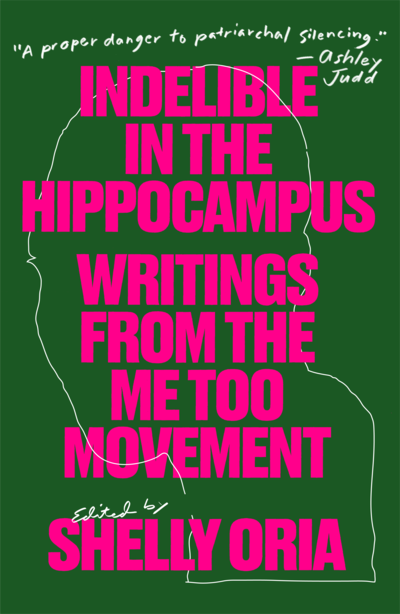 Even those of us who love it have to admit that the publishing industry moves slowly. It's one of the things we love about books: their creation demands time and consideration. A tossed-off book feels like ephemera, something disposable. But a real book about an important subject really carries its own gravity.
I mention this to explain why we have waited so long for the first real wave of books about the #MeToo movement to arrive. Sure, there have been some hastily collected anthologies and some memoirs that have been retrofitted to hit the cultural moment. But now we're getting books that were conceived to respond to this moment in time — books with thought and care and intentionality behind them.
The new wave of #MeToo books is led by She Said, a title from New York Times authors Jodi Kantor and Megan Twohe. But this Friday, Hugo House hosts the second-most anticipated #MeToo title of the fall: a McSweeney's anthology of writings from the #MeToo movement. Titled Indelible in the Hippocampus after Christine Blasey Ford's brave testimony at the Brett Kavanaugh hearings, the book attempts to give a wide-ranging and intersectional survey of the movement and its effects.
Indelible editor Shelly Oria is coming to town to celebrate the book's publication with local contributors to the anthology. Those slated to read include Kamari Bright, Jalayna Carter, Sasha LaPointe, and Kristen Millares Young.
It's fitting that #MeToo — which began with the telling of stories on social media — is now taking the form of a book. And it's important that the authors are reading these stories at Hugo House. These are stories that have changed the world. These are stories that require you to listen, and witness.
Hugo House, 1634 11th Avenue, 322-7030, http://hugohouse.org, 7 pm, free.