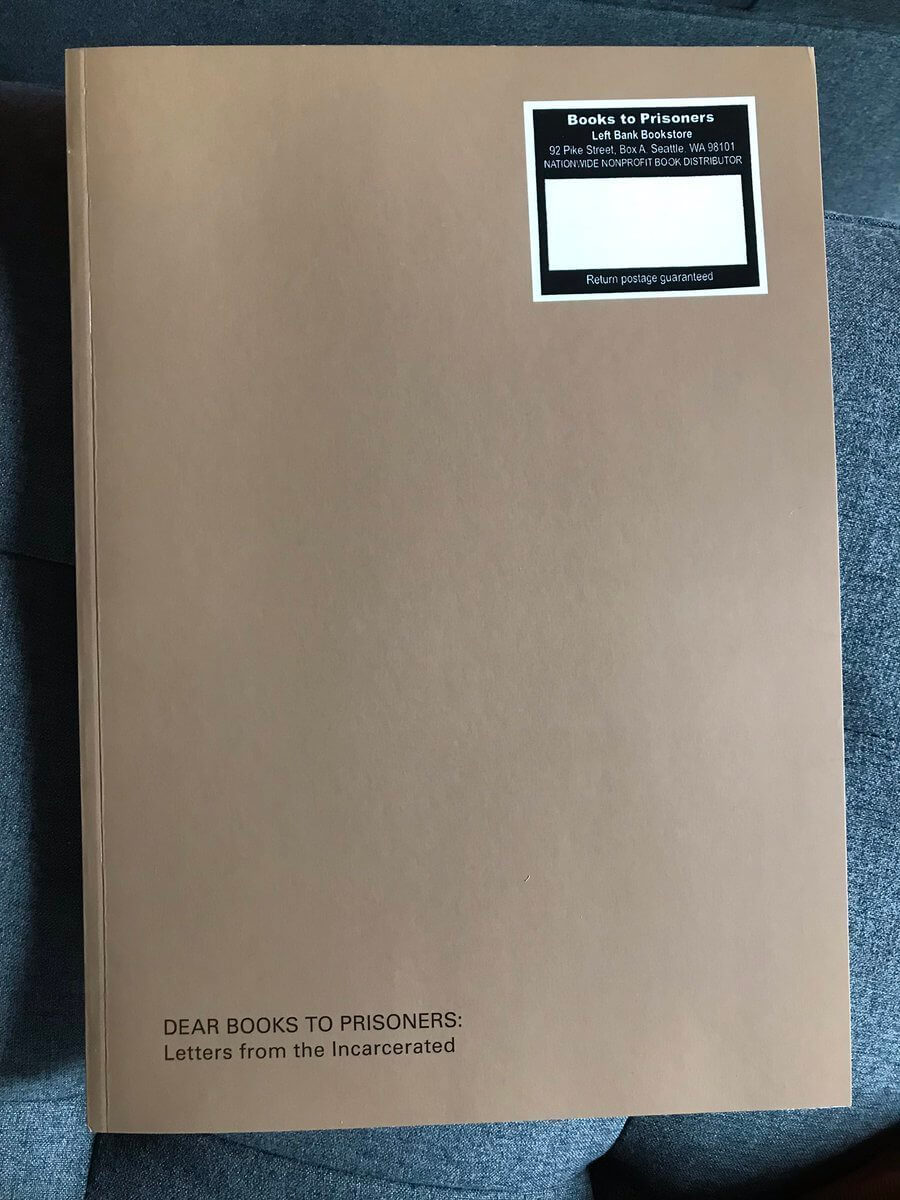 Seattle organization Books to Prisoners does amazing work delivering books free of charge to incarcerated individuals around the country and the world.
This is a vital service. Our prisons do a miserable job of providing inmates with books, and books are how we make people into better people. In fact, if you wanted to actively hurt someone's chances of rehabilitation, one of your first acts would be to withhold books from them.
Book lovers tend to celebrate excess. "I lost control and bought an armload of books at Powell's last weekend," we say, complaining that our nightstands are going to tip over and crush us. So with that in mind, imagine this: The inmates who are served by Books to Prisoners just want to read. Many of them have access to no books at all, let alone the books they want to read.
This month, Books to Prisoners has published a coffee-table book titled Dear Books to Prisoners: Letters from the Incarcerated, collecting some letters from men and women in prisons. (It's almost ironic that letter-writing, that lost art romanticized by so many, is almost exclusively practiced by the people so many of us have given up on.) They have things to say about books: books they want to read, books they have read, books they want to write.
On Thursday night, editors and contributors to the book will be hosting a reading at Third Place Books Ravenna. It's a great way to learn about what Books to Prisoners does, and how people are trying to get books to incarcerated individuals.You should go and learn about the mission. And if you ever needed to reignite your love affair with books, this reading to celebrate the publication of Dear Books to Prisoners, should remind you what's most important.
Third Place Books Ravenna, 6504 20th Ave NE, 525-2347 http://thirdplacebooks.com, 7 pm, free.