Every week we ask an interesting figure what they're digging into. Have ideas who we should reach out to? Let it fly: info@seattlereviewofbooks.com. Want to read more? Check out the archives.
Ben Clanton is a Seattle based "authorstrator" of children's books, and coiner of great portmanteau words. He's best known for the charming, hilarious, and adorable Narwhal and Jelly series of books. Clanton has just won the Washington State Book Award, in the "Books for Young Readers (ages 6 and up)" category, for the third in the series, Peanut Butter and Jelly. Narwhal's Otter Friend is the latest. Congratulations, Ben!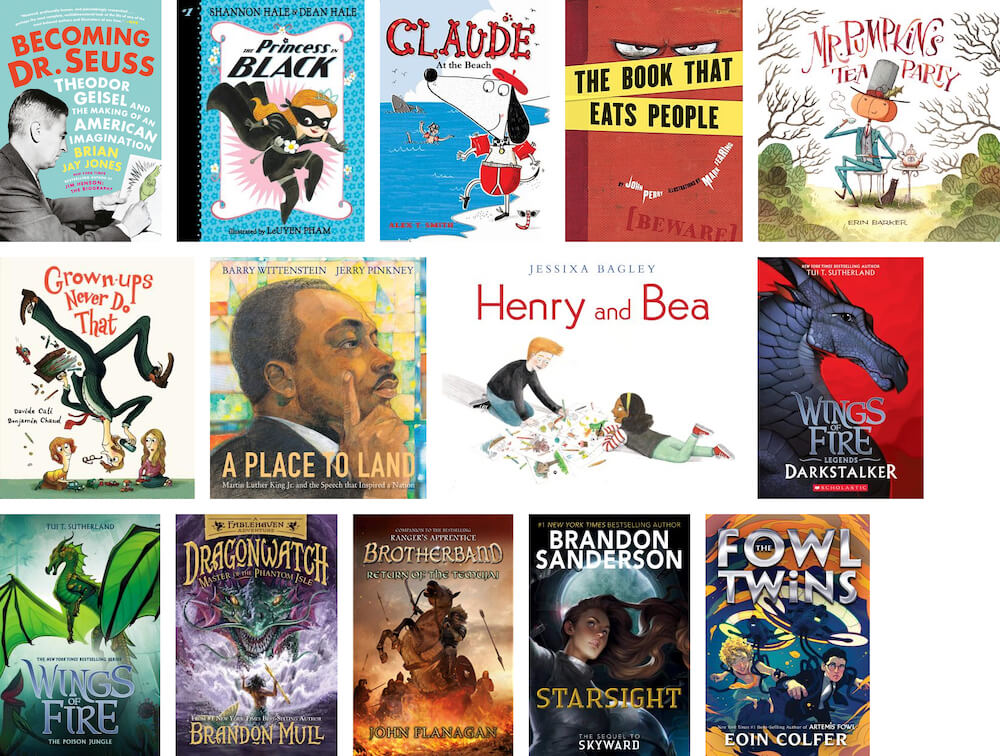 What are you reading now?
Most of my reading is via audiobooks! I listen to them when illustrating my own books, but also every other moment I can find such as when driving, doing dishes, and falling asleep. Currently I'm listening to Becoming Dr. Seuss: Theodor Geisel and the Making of an American Imagination by Brian Jay Jones. I had listened to another of his biographies recently about Jim Henson which I found fascinating. I love hearing about the lives of creative people and what inspired them. I've especially been captivated by these biographies by Brian Jay Jones because the creations of both Jim Henson and Dr. Seuss were big parts of my childhood and their work has definitely influenced my work. Last night I was listening to the story of how much Dr. Seuss struggled to write The Cat in the Hat with such a limited number of words. I decided to accept the challenge and try to write a beginning reader myself. I'm not off to a very good start! It is super hard!
With my kids I have been rereading The Princess in Black series by Shannon and Dean Hale and illustrated by LeUyen Pham (love her style!). We've read those books many times! Also popular at bedtime has been the Claude series by Alex T. Smith. Oh, and The Book that Eats People by John Perry and Mark Fearing is a favorite with my son currently. That is such a fun one to read aloud. Mr. Pumpkin's Tea Party by Erin Barker is another we've enjoyed multiple times recently. Other picture books being read this week include Grown-ups Never Do That by Davide Cali and Benjamin Chaud, A Place to Land: Martin Luther King Jr. and the Speech That Inspired a Nation by Barry Wittenstein and Jerry Pinkney (the illustrations are incredible!), and Henry and Bea by the brilliant Jessixa Bagley.
What did you read last?
Last week I listened to a few of the books in Tui T. Sutherland's Wings of Fire Series including Darkstalker and Poison Jungle. Dragons are always a favorite for me and Tui's characters are so real. I also listened to Master of the Phantom Isle by Brandon Mull and Return of the Temujai by John Flanagan.
What are you reading next?
There are a few books coming out soon that I am excited to read such as Starsight by Brandon Sanderson and The Fowl Twins by Eoin Colfer. I've also been meaning to listen to Dragon Pearl by Yoon Ha Lee and the latest Ransom Riggs.