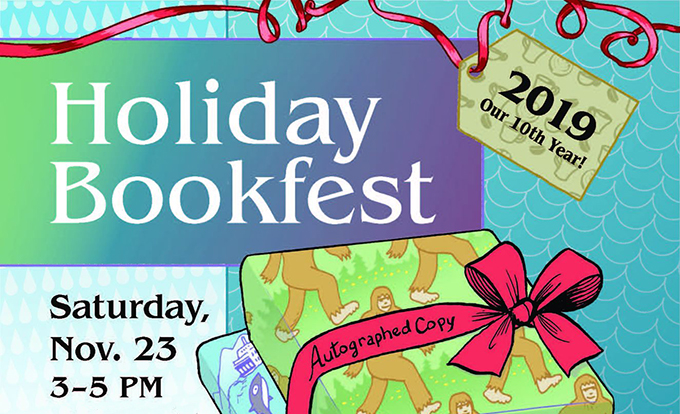 Look, you can only pretend that the holidays aren't coming for so long. Eventually, the calendar makes you pay for your procrastination. With that in mind, why not get your friends and family autographed books this year? And also, why not get all your holiday shopping done in one Saturday afternoon?
The Holiday Bookfest at Phinney Center features readings, signings, and other book-related events with an enormous collection of Pacific Northwest authors in one place. It's been going for a decade, and it benefits local organizations like Pocket Libraries and the Greater Seattle Bureau of Fearless Ideas. Why wouldn't you go?
Here's a list of authors who'll be attending:
Kathleen Alcala
Erica Bauermeister
JL Brown
Lynn Brunelle
Deb Caletti
J Anderson Coats
Tim Egan
Elizabeth George
Jennifer Gold
Jennifer Haupt
Lyanda Lynn Haupt
Beth Jusino
David Laskin
Louisa Morgan
Kevin O'Brien
Anna Quinn
Kim Brown Seely
Gina Siciliano
Rachel Lynn Solomo
Garth Stein
Nathan Vass
Urban Waite
Tara Austen Weaver
David B. Williams
If you can't find something for everyone on your holiday gift list this year in that lineup, I don't know what to tell you.
Phinney Center, https://www.phinneycenter.org/calendar/holiday-bookfest-2019/, 3 pm, free.