Every week we ask an interesting figure what they're digging into. Have ideas who we should reach out to? Let it fly: info@seattlereviewofbooks.com. Want to read more? Check out the archives.
Mariya Bashkatova studied comparative literature and cognitive science in college and now works as a product manager. She's fairly new in Seattle and is still trying to decide on her favorite bookstore in the city. (Suggestions are welcome!) She's interested in translation and languages and is currently trying to learn Spanish using Duolingo based on the false premise that it should be easy because it's basically the same as French. She's also helping us out as an editor, so you'll be seeing her name around the site going forward. Welcome, and thanks, Mariya!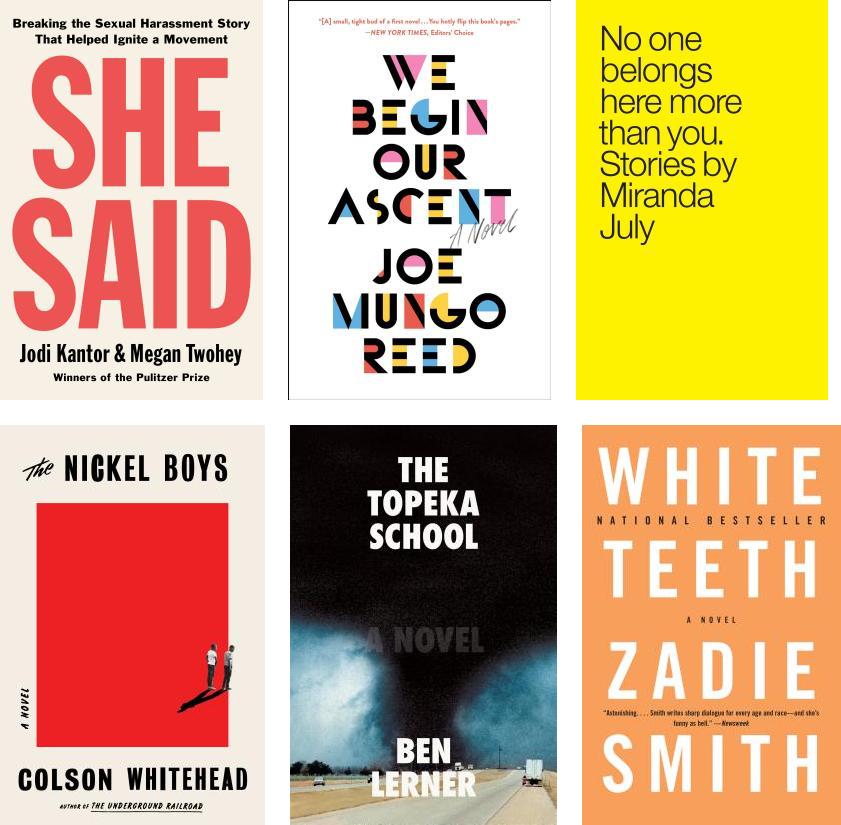 What are you reading now?
I usually read one book at a time. Right now, I'm reading She Said by Jodi Kantor and Megan Twohey, the two New York Times reporters who broke the Harvey Weinstein story. It's fascinating to follow the steps of their journalistic process and learn about the details of the investigation. It's also nausea inducing to read the specifics of Weinstein's abuse of women and reckon with how wide-ranging and thorough the cover-up was.
What did you read last?
I just finished We Begin our Ascent by Joe Mungo Reed. It's not a book that would normally jump out at me because it's about professional cycling, but I was drawn to the cover design and glowing blurb from George Saunders. The writing is tight and focused on blinkered ambition and striving, in the form of a cyclist in the Tour de France whose team engages in low-level doping. Before that, I read No One Belongs Here More Than You, a really lonely short story collection by Miranda July.
What are you reading next?
Next on my shelf is The Nickel Boys by Colson Whitehead. I'm also planning to read The Topeka School by Ben Lerner, who's giving a talk at Elliott Bay today at 7pm. I've been meaning to read White Teeth by Zadie Smith for years, so I'm finally going to read it in a book group.