Every week we ask an interesting figure what they're digging into. Have ideas who we should reach out to? Let it fly: info@seattlereviewofbooks.com. Want to read more? Check out the archives.
Ruth Dickey is the Executive Director of Seattle Arts & Lectures, an avid reader, an ardent fan of independent bookstores, the original inspiration for this column, the only person to have done this column twice, and our current Poet in Residence for January. We've published two of her poems so far this month: "San Jose, Costa Rica", and "Seattle Winter".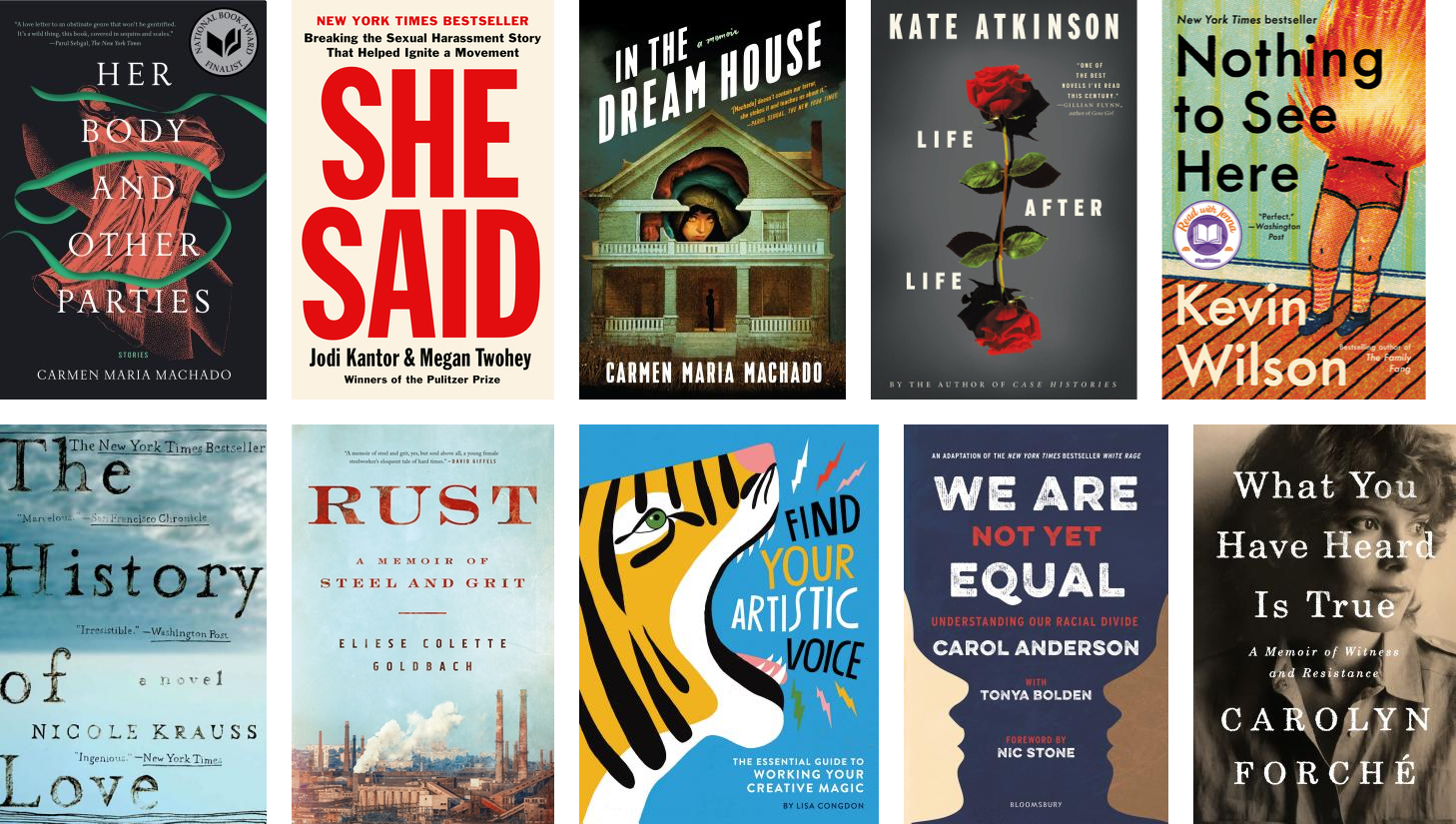 What are you reading now?
Carmen Maria Machado, Her Body and Other Parties – I'm late to the party on this one but am loving these haunting stories, and can't wait to hear her speak on 1/24.
She Said by Jodi Kantor and Megan Towhey – I'm so excited to be hosting these brilliant journalists at the end of the month.
What did you read last?
As we crossed into 2020, I read a lot of books (helped by a 5-hour delay in O'Hare on the way to NC – thank goodness for airport bookstores!). And also when it feels like the world is imploding, I found myself looking for engrossing reads, intricate plots, and insight about love:
What are you reading next?
I'm always asking folks for their recommendations and adding to my ever-growing stacks of things I want to read. For some reason I've been craving nonfiction, and so on the top of my current pile are: