Each week, Christine Larsen creates a new portrait of an author for us. Have any favorites you'd love to see immortalized? Let us know, or see if you can find them in the archives.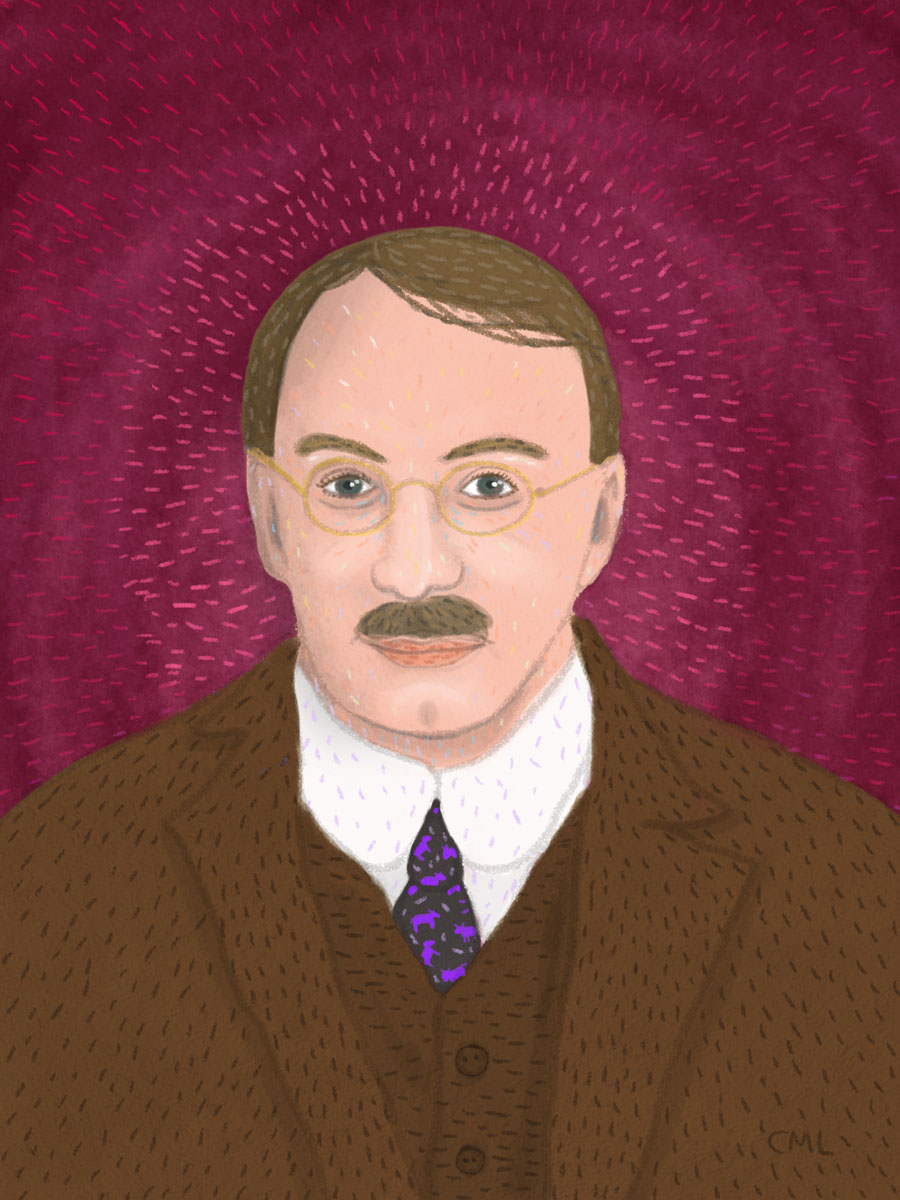 Happy Birthday to Gelett Burgess, who would turn be 154 today, if he weren't 69 years dead.
Burgess was publisher of the magazine The Lark, poet of nonsense verse, and the introducer of French modern art to America. He also coined the word "blurb", by placing a picture of "Miss Belinda Blurb" on the promotional cover of his book Are You a Bromide?, under the headline "YES, this is a BLURB. All the other publishers commit them. Why shouldn't we?"
Of his famous moral instructives, the Goops, he wrote:
The Goops, they lick their fingers,
and the Goops, they lick their knives;
They spill their broth on the tablecloth,
Oh, they lead disgusting lives!