Monday, March 23:
Kimberly at Queen Anne Book Company recommends Yes No Maybe So by Becky Albertalli and Aisha Saeed, calling the story of two teens from disparate backgrounds who forge a friendship "Funny, awkward, sweet and empowering."
Tuesday, March 24:
Jesse, who's been selling books at Elliott Bay Book Company since before I started there in the year 2000, recommends Madison Smartt Bell's All Souls' Rising: A Novel of Haiti. He calls this novel set during the only successful slave rebellion in modern times "One of my all time favorite novels, and the best historical novel I've ever read."
Wednesday, March 25:
Sarah at Third Place Books Lake Forest Park recommends We Are Grateful: Otsaliheliga, a children's book written by Traci Sorell and illustrated by Frane Lessac. She singles the book out for spotlighting "the Cherokee practice of giving thanks as a family and as a community."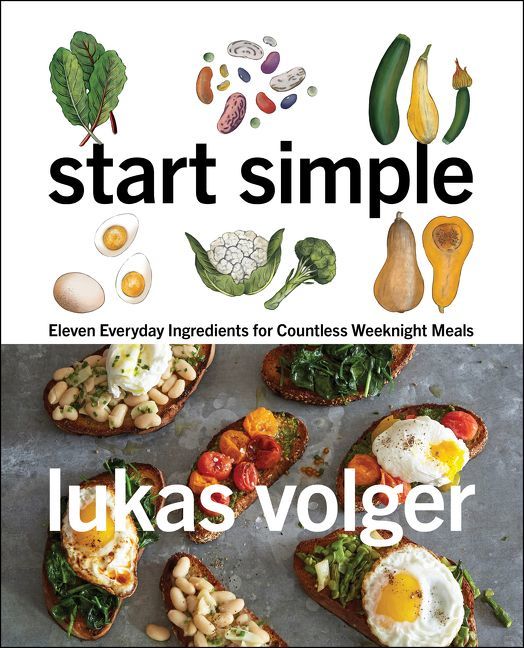 Thursday, March 26:
Did you know that Seattle cookbook store The Book Larder has a podcast? In the most recent episode, writer Lukas Volger talked about his new cookbook, Start Simple, which offers a bunch of recipes that all draw from the same pool of eleven simple ingredients.
Friday, March 27:
Tom, the owner of Phinney Books, calls Tressie McMillan Cottom's book Thick: and Other Essays one of his favorite books from last year. He says it's packed with "funny, paradigm-shifting commentary about, among other things, the brutal cost for a black woman of being presumed incompetent and the rationality of the 'irrational" spending of the poor."
Saturday, March 28:
Open Books booksellers Alexander praises Donna Stonecipher's poetry collection Transaction Histories for its obsessive attention to objects and the freewheeling association of museum exhibits.
Sunday, March 29:
Becky at Secret Garden Books loves Julia Baird's biography Victoria The Queen: An Intimate Biography of the Woman Who Ruled an Empire, a celebrated biography which follows the life of the Victorian Age's namesake.