Now that Washington state is sheltering in place, Seattle's independent bookstores have taken their acts online. It's a particularly cruel twist of fate for our booksellers, who pride themselves on their personal touch. There's nothing like a bookstore, after all, for meaningful human interactions that remind us what's best in life.
But they soldier on. Just yesterday, I snuck in one last phone order in to Third Place Books and I placed an online order at Elliott Bay Book Company — both including large gift certificate purchases that count as investments in the future of Seattle's bookselling community. It struck me as I was buying the books that coronavirus has thoroughly affected my reading tastes, changing my patterns in deep ways. My purchases yesterday were cookbooks and escapist fiction, while just a few weeks ago I couldn't read enough current events titles.
I'm not alone; in the few weeks between coronavirus's intrusion into Seattle's daily life and today, our city's reading life has abruptly changed course. I was talking with some booksellers over the past month about how their customers have adapted and reacted to the long periods of solitude.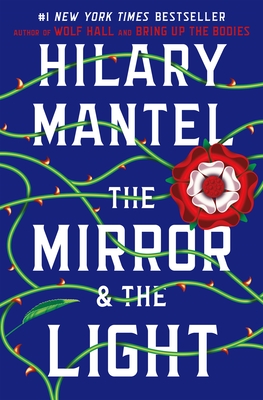 At Secret Garden Books, the last real moment of normalcy was March 3rd, the launch day for Hilary Mantel's much-anticipated The Mirror & the Light. Secret Garden's events manager, Suzanne Perry, described a clamoring of customers that evoked memories of Harry Potter book launch parties, with people bunching up and ignoring the new pleas for social distancing in order to buy the final novel in Mantel's Cromwell trilogy.
Third Place Books managing partner Robert Sindelar told me coronavirus has affected the reading habits of the store's customers in some not-so-subtle ways. "You probably don't want to read [Emily St. Mandel's harrowing pandemic novel] Station 11 right now," he laughed. Instead, Sindelar has been encouraging customers to check out James McBride's new novel Deacon King Kong, which he read and loved. "It's full of heart and it's funny and it's about community — a great escape book."
Peter Aaron, owner of Elliott Bay Book Company, told me the expanding coronavirus fears have inspired interest in books about domesticity and comfort. Alison Roman's simple-but-satisfying cookbook Nothing Fancy: Unfussy Food for Having People Over has been a self-quarantining bestseller, along with Jenny Odell's manifesto for slow living, How to Do Nothing: Resisting the Attention Economy.
"I've been selling more fat books than usual," Phinney Books and Madison Books owner Tom Nissley told me. Vasily Grossman's enormous novel about life in Russia during World War II, Life and Fate, has proven popular for hunkering down for a few quiet weeks. "People need a book right now that will take them somewhere else—even if it's Stalingrad," Nissley said.
No doubt our tastes will continue to evolve as the disease eventually recedes and we can emerge from our houses again. I can't predict what will be an un-cocooning bestseller once these weeks — or months? — have passed. But I know that, like you, I'll be turning to Seattle's booksellers for their guidance on what to read next.