Each week, Christine Larsen creates a new portrait of an author for us. Have any favorites you'd love to see immortalized? Let us know, or see if you can find them in the archives.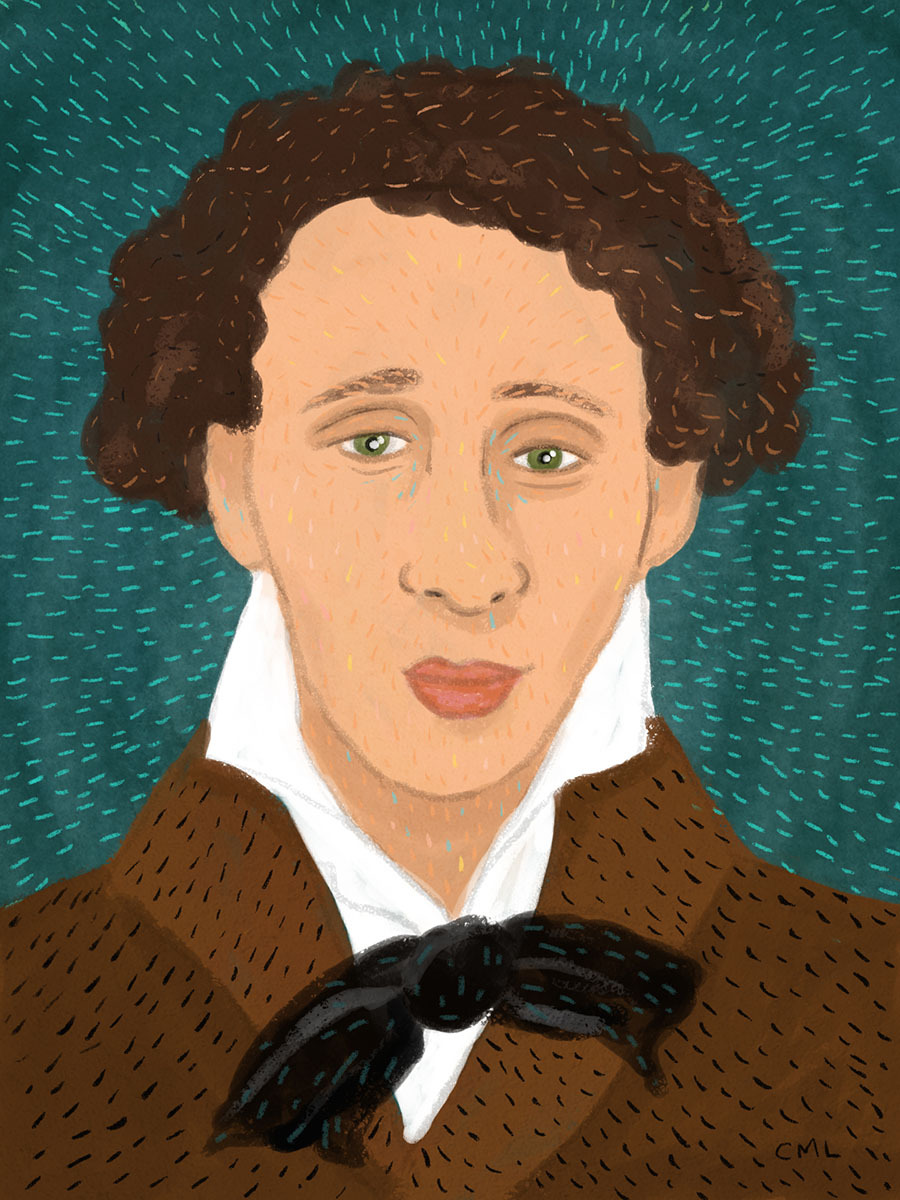 Happy 215th Birthday, Hans Christian Andersen! Born today in 1805, the prolific Danish writer is best known for his re-telling of fairy tales, Andersen wrote novels, and many forms of non-fiction.
"There was a proud Teapot, proud of being made of porcelain, proud of its long spout and its broad handle. It had something in front of it and behind it; the spout was in front, and the handle behind, and that was what it talked about. But it didn't mention its lid, for it was cracked and it was riveted and full of defects, and we don't talk about our defects -- other people do that. The cups, the cream pitcher, the sugar bowl -- in fact, the whole tea service -- thought much more about the defects in the lid and talked more about it than about the sound handle and the distinguished spout. The Teapot knew this."
— from "The Teapot"