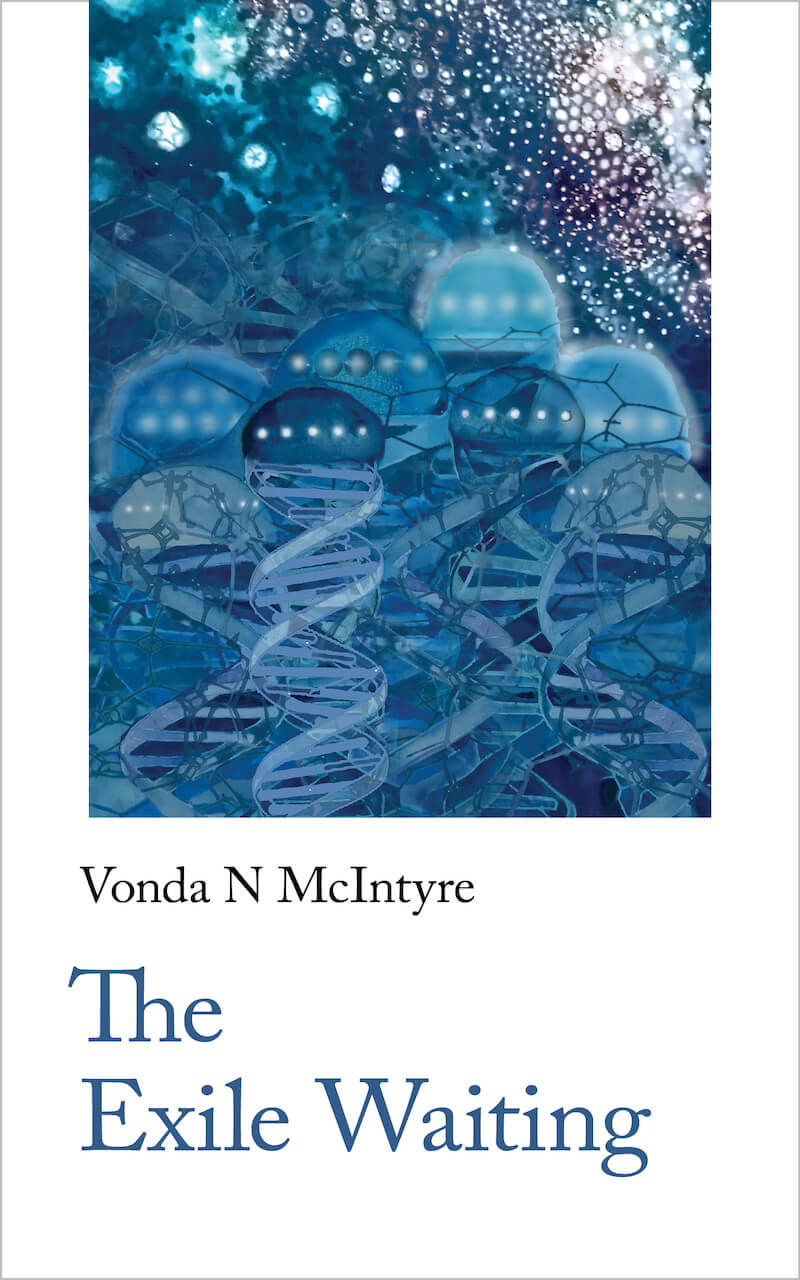 Sponsor Handheld Press has re-issued Vonda N McIntyre's debut novel from 1975, The Exile Waiting. It establishes the world made famous in her beloved novel Dreamsnake, a post-apocalyptic world, following the thirteen year-old sneak thief Mischa, struggling to support her addicted and complicated brother and uncle.
Also included is a reproduction of McIntyre's short story "Cages", first published in Quark 4, in 1972.
Whether you dip in to re-read a favorite classic, or to discover the early work of one of SF's most unique and powerful voices, The Exile Waiting will show exactly why McIntyre won both the Nebula and Hugo for her writing.
We've published a full chapter on our sponsor's page, so read before you purchase, if you would like.
But Handheld Press also wants to support our stores, and would like you to consider purchasing the book from Island Books, on Mercer Island. Support a local business, and receive a copy of a wonderful debut novel by one of Seattle's most influential and unforgettable writers.